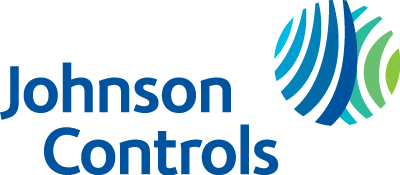 VP Manufacturing & Engineering Network Optimization at Johnson Controls
Milwaukee, WI
Reporting to the President and Vice President of the Global Products Business Unit at Company you will be responsible for providing business leadership and expertise in leading core strategic priorities governed and overseen by the board of directors for manufacturing and engineering footprint optimization to dramatically reduce costs and improve operations and drive major improvements in operating and financial performance .  This optimization of Company manufacturing and engineering footprint consists of cost efficiencies and PLM and technology improvements, equipment moves, volume transfers and plant rationalizations all based upon a core set off analytics and comprehensive data models.  
For Manufacturing you will be responsible for developing, implementing and overseeing strategic program and project management excellence across 90+ global manufacturing sites and 22M sq. ft.  and over 50+ Distribution Centers.  These sites are dispersed over 29 countries and have over 30,000 employees.  Further, responsibilities include aligning the people, processes, measurements, standards, and efforts across the sites including: manufacturing consolidation, materials & logistics consolidation, program and project management of change programs for new construction, moves, and big manufacturing project execution.  Additionally, the VP will also be responsible for the Business Continuity Plans for all manufacturing sites globally for the $13B Global Products business and the Manufacturing Technology Roadmaps that will include such things as Additive 3D printing, Digital enhancements (ie Google Glasses, Smart Factory, and other new technologies) and the ERP portion of the Supply Chain Rollout.
For Engineering you will lead large-scale strategic change across Global leveraging leading business and technology practices to deliver more effective and efficient ways of working, unlocking investment capacity and driving ongoing scale and growth across engineering.  You will work closely with the CTO, in driving engineering excellence across the GP engineering footprint and leading organizational change in product development, tools, footprint and developing and implementing a strong COE organization to better service the Product businesses and the technology and product roadmaps.
For Transformation you will coordinate and orchestrate with the business leaders of Global Products businesses and all key functional leaders to develop world-class execution plan to accelerate growth and meet profitability, investment returns, and margin improvements utilizing a rigorous program management process and metrics. As this leader you will work across the Products businesses and functional organizations, lead the ideation and execution primary focus will be drive innovation, drive product development economics of the product businesses and drive growth initiatives and development programs. 
EXTERNAL RELATIONSHIPS:
You will work to translate Company strategies to optimize our manufacturing and engineering footprint  to deliver high quality at the lowest cost based on world class methods and techniques.  Further you will work with current and prospective technological advancements and resource constraints to deliver our network capable to meet market share, quality, customer satisfaction,  revenue and profitability goals within the JCI business model.  You will drive the successful execution of this leadership role involves developing and sustaining relationships with the following:
•          Key customers
•          Key suppliers
•          Influential business and technology leaders
•          Global, Regional Industry association and organization leaders
•          Government relations
•          External business leaders for benchmarking
How you will do it
Internal Relationships- You will operate in an organization that requires collaboration and active teaming with the Executive Leadership team, Global Products Businesses, and functional organizations within the JCI enterprise.   You will be able to communicate the technology, product and engineering needs to these internal positions, as well as understands and adapts strategies and practices to deliver on the engineering objectives.  These important two-way internal relationships include:
Board of Directors, as needed by President and CEO
CEO
President and EC Staff
Digital Organization – CTO, CPO, CMO
Global Products P&L leaders and their staff to create and communicate a coordinated engineering strategy, leverage regional infrastructure, maximize synergies across business to maximize revenues and market share for JCI
JCI Global Operations, Engineering and Product Management leadership to share successful approaches and coordinate customers and relationships across the globe to maximize JCI results
Global Products and Region management staff (Manufacturing, Procurement, Finance, HR, Administration, etc.) to take advantage of economies of scale (minimize costs) and share best practices across the Enterprise
Principle Duties-
You will manage assets (people, financial and material) in a manner that meets or exceeds profitability and G&A goals.  Additionally you will be responsible for the financial management following the policies and standards of JCI and with a stewardship that creates long-term viability for our business. Optimize the OEE and Utilization of the network plants and reduce the $600m in fixed costs substantially
As one of JCI's Senior Executive's you will be responsible for ensuring all programs and projects are executed flawlessly and ensure the successful end-to-end delivery of projects and programs for the $13B Global Products business (Over $250M year in capex spend) by developing p transparent and collaborative processes to produce project schedules and optimization efforts; You will identify and present specific solutions to current project delivery challenges and the implementation and to remedy existing challenges with detailed expected outcomes
You will work with internal and external management and senior-level contacts to keep abreast of and monitor projects, operational decisions, scheduling requirements, and/or contractual clarifications, in order to identify opportunities to ensure successful and timely implementation/execution;
You will create a foundation and supporting framework to create business insights and analytics across the enterprise to drive long term growth strategies and improve short term operational performance. You will drive the ongoing development and implementation of best practices within the PMO for the purpose of achieving business goals and to support the smooth running of projects undertaken by the team;
You will maintain effective escalation management processes; Work closely with the VP Operations and the PBU's in consolidating the network of manufacturing sites and the VP Engineering/CTO in consolidate the network of engineering capacity and labs
You will ensure the Global ERP implementation achieves its goals for the Global Supply Chain across businesses
You will lead the engineering excellence efforts to drive innovation, product development and technology advancements and create and implement engineering tools, standards and processes for the buildings business and drives alignment and consistency as needed across the Product businesses.  You will develop the roadmap of various Engineering Tools (PLM, Daptiv, CAD Tools, SW Tools Chain, Simulation tools) and partner with IT and the business to deploy.
You will hire and direct staff of senior group members and directors to acquire necessary resources and plan to meet scheduled commitments thereby raising the bar for performance and talent level in project and program management; Assemble and manage a leadership team of Insights/Analytics, Business Process Consultants to define the detailed changes related to people, processes, and technology that are needed to achieve strategies and roadmap deliverables
You will lead and facilitate organizational change management – partner with business leaders, HR, and Learning to set and maintain focus on the business context for change and to plan and execute detailed change management activities
What we look for
Leadership – Proven success in leading high performance teams, achieving results through others, and being a strong team player with demostrated success as a COO or VP Operations in a global multi-industrial, matrix, orgnanization. Minimum of 20 years experience with at least 10 in a global leadership role 
Strong Financial understanding and P&L knowledge
Senior Executive experience within operational and project management skills
Senior Executive with P&L responsibilities and past functional expertise
Innovative thinking – Ability to lead innovative and/or transformative projects and strives for continuous improvements 
Analytical thinking  - Exceptional ability to analyze data and utilize it to make sound business decision
Customer oriented – Demonstrate strong focus on customer service and client satisfaction while maintaining high ethics and professional integrity in all interactions
Conflict management and resolution skills -  Build consensus, anticipate and solve problems
Results focused – Ability to organize and manage multiple, and at times competing priorities
Communication skills – Demonstrate strong communication and collaboration skills necessary to lead and manage teams and projects effectively
Relationship building skills – Ability to work within a dynamic team setting and provide leadership to build and develop strong teams
Solid understanding of  business planning processes and key business metrics to be achieved
Must possess strong leadership abilities and ability to develop and talented and diverse team