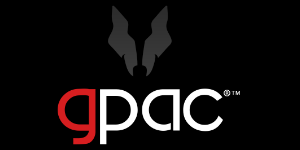 VP of Lending at gpac
Washington, WA
Job Description
This individual will be responsible for developing new business, underwriting, structuring, and the closing of Agricultural, Commercial, and Consumer loans, as well as, maintaining and servicing an existing portfolio.
Responsibilities include:
-Gather and analyze credit and financial information on existing and potential clients.
-Make credit underwriting decisions or recommendations.
-Maintain individual portfolio.
-Review collateral valuations and underwriting results and assure loans comply with bank policy.
-Maintain strong working knowledge of bank products.
-Offer loan solutions to clients, including but not limited to Ag operating loans/lines, equipment loans, Ag real estate loans, SBA and FSA loans, leases, and other funding.
-Identify credit risk and make recommendations for additional monitoring or collection.
-Represents the bank in local community through active participation in community affairs and participates in marketing all of the bank's products and services.
Reach out to have a confidential conversation. Call, text or email 605.277.3774 sal.langerock@gogpac.com
GPAC (Growing People and Companies) is an award winning search firm specializing in placing quality professionals within multiple industries across the United States over the past 28 years. We are extremely competitive, client-focused.
All qualified applicants will receive consideration without regard to race, color, religion, sex, sexual orientation, gender identity, national origin or protected veteran status.