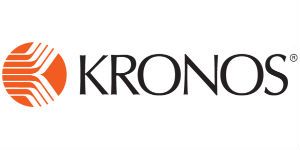 VP of Sales Healthcare at Kronos Incorporated
Boston, MA
The Vice President is responsible for maximizing sales revenue and exceeding annual profitability goals for Organization' Healthcare vertical. This position will report directly to the Chief Revenue Officer. This role involves leading and managing a team of Sales Directors and their sales teams, subject matter experts and a business analyst. The Vice President of Sales will ensure strong cross functional partnerships to deliver incredible success for our customers.

Essential Job Duties and Responsibilities:
Meet and exceed revenue targets
Set and execute an aggressive customer acquisition strategy to generate strong annual growth in revenue and bookings
Manage profit and loss activity by maintaining desired profit margins, sales and spending budgets.
Position the business to grow successfully beyond is current targets, increasing the revenue of the business significantly year over year.
Conduct quarterly operational reviews for each of the sales teams to ensure pipeline activity, depth of product and industry knowledge, current and relevant sales strategies, and account reviews.
Present quarterly results on productivity and quota attainment to Organization Executive committee in additional to other Organization leaders.
Maintain key customer relationships and develop and implement strategies for sales
Manage overall sales process, set appropriate metrics for sales funnel management for in order to achieve maximum sales potential.
Provide detailed and accurate sales forecasting
Drive long term success with a focus on coaching, development and building a high performing team.
Create and foster a customer-first, employee-centric highly engaged culture.
Qualifications
Bachelor's degree or equivalent preferred.
Experience selling cloud-based enterprise applications is strongly preferred
Strong operational and analytical abilities
Experience with Power Base Selling Methodology or similar program desired• 20+ years with proven experience selling software solutions to the CxO level.
Proven success working within a highly matrixed organization and establishing strong relationships across all functions
10+ years as a senior leader, managing leaders
Strong executive presence, able to build immediate credibility with both internal and external stakeholders.
Strong interpersonal skills with a high degree of emotional intelligence.
Experience selling or leading a team selling WFM or HCM software.
Consistently exceeded quota
Up to 70% travel