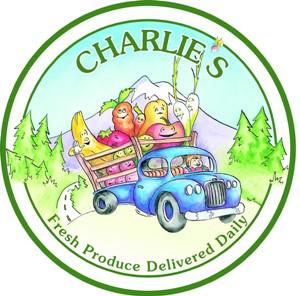 VP of Sales, National Accounts at Charlie's Produce
Seattle, WA
Overview
Charlie's Produce - Who We Are
Charlie's Produce is a privately owned wholesale produce company. We are the largest privately owned produce wholesaler on the West Coast, with distribution centers in Seattle, Spokane, Portland, Anchorage, Boise, Los Angeles and Salt Lake City. The secret to our 40 years of success in this industry is PEOPLE! We strive to hire the best and we reward them with a working environment that fosters loyalty, stability, innovation, and growth.
Charlie's provides a healthy employee stock ownership program, sick pay, vacation pay, competitive Medical/Dental/Vision and Life Insurance plans. And our newest benefit offers Pre-Paid Fully Funded College Tuition to our employees and the dependent children of our employees after 1 year! 
Responsibilities
Vice President of Sales, National Accounts
The Vice President of National Accounts leads the company's efforts to maintain and enhance relationships with multi-unit, contracted customers. The Vice President of National Accounts is responsible for achieving company sales goals and assigned strategic initiatives. The Vice President of National Accounts represents the entire scope of food service contracts, products and services to assigned customers of Charlie's Produce. Peers on the Charlie's executive team include: VP of Business Development, VP Retails Sales, VP Finance, and VP of Procurement.
Essential Job Functions:
Reporting to the Office of the President, the VP of National Account Sales will provide leadership, vision and direction for all Food Service contracted business throughout all Charlie's DC's.
Manage written Food Service Contracts
Up to 30% travel required certain times of the year
Identify & lead RFP process for new business as well as contract renewal.
Establish sales partnerships with key customers including regular business reviews that leverage competitive analysis, industry trends and financial acumen.
Manage innovative sales strategies to leverage current company capabilities.
Contribute to the adoption of new products and markets.
enhance profitability by exploring and promoting innovative ideas, new initiatives and continuous improvement
Recommend, direct and manage relevant industry trade shows, and participation in targeted industry events.
Provide detailed and accurate sales forecasting and analysis to the President, Operations team and Finance VP to enable proactive P & L and balance sheet management.
Achieve and maintain profitable sales growth by developing, monitoring and controlling sales budgets.
Manage key customer relationships, and participate in closing strategic opportunities
Coordinates the involvement of company personnel, including support, service, and management resources, in order to meet account performance objectives and customers' expectations.
Meets assigned targets for profitable sales volume and strategic objectives in assigned accounts
Leads company-strategic planning process that develops mutual performance objectives, financial targets, and critical milestones for a one and three-year period.
What it takes to be successful in this position.
Results Driven – We are high achievers looking for your energy, tenacity and drive. 
Ability to Connect with Others – You are the trusted adviser to the customer. You are the resident expert on Charlie's products and quality standards. You instill confidence in the customer of Charlie's ability to provide what they need.
Ability to Promote and Close – We have a great story to tell and are looking for talent to support our Mission, Vision and Values.
Innovation and Creativity – We like to create best practices (think new and different).
Risk Taker – We ask why then we create the what.
Qualifications
Required Experience:
Minimum of ten years of aggressive sales experience at a Director or VP Level, prefer at least 5 years of experience in Food Industry Sales
Ability to lead the National Accounts sales function, partner with Finance, Operations, Purchasing, Quality, HR and other departments to achieve results.
Bachelor's degree (or equivalent).
Previous experience in supply chain and/or distribution preferred
Previous experience with direct marketing for business to consumer and business to business
Previous Experience in contract negotiation for multi-division organization is preferred
Previous experience managing a schedule with travel expectations
Supplemental Information
This employer participates in E-Verify and will provide the Social Security Administration and if necessary the Department of Homeland Security with the information from each new employee's Form I-9 to confirm work authorization.
Must be able to pass a pre-employment drug test. 
Charlie's Produce is an Equal Opportunity Employer.