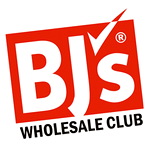 VP, Pricing & Promotion Analytics Job (Westborough-Home Office, MA, US, 01581) at BJ's Wholesale Club, Inc.
Westborough-Home Office, MA
BJ's Wholesale Club was the first retailer to introduce the warehouse club concept in the northeastern United States. Today, we're a multibillion dollar operation with more than 200 clubs in 17 states from Maine to Florida.
While our Members know us for helping them save up to 25% off grocery prices every day, our Team Members  love us for providing a supportive and engaging workplace that's committed to developing great talent.
If you're a motivated and enthusiastic person who enjoys working collaboratively and is committed to providing great service for our Members, we want to hear from you. BJ's offers a fast-paced, team environment with great training opportunities and competitive salary and benefits packages to help you  succeed.
VICE PRESIDENT, PRICING & PROMOTION ANALYTICS
 
At BJ's, we are transforming our organization to deliver exceptional business results while providing greater value to our members. A key driver to our transformation is the creation of an Enterprise Analytics team that will use data and analytics to achieve a transformational and a competitive advantage. The Enterprise Analytics team will acquire, consolidate, and transform data into relevant information and will be "at the table" collaborating and influencing our business leaders to drive innovation as well as strategic business decisions and outcomes.
This CEO sponsored and fully funded team is looking for strong analytical leaders who can turn insights into action. Come join our team and drive our strategic growth initiatives while serving a growing membership base focused on providing exceptional savings and value to our Members and the communities we serve.
The Vice President, Pricing & Promotional Analytics will be responsible for one of the 3 strategic pillars of the Enterprise Analytics Team. Reporting directly to the EVP of Enterprise Analytics, we are looking for a leader who will take a data-driven approach in the formulation, integration and execution of our pricing and promotional strategies. In this highly visible role, you will collaborate with senior leaders in merchandising, finance and marketing in the creation of our strategies and will also be responsible for ensuring they are executed, measured and optimized based upon the business's objective.
 
Job responsibilities include, but are not limited to:
 
To lead, develop and integrate BJ's pricing and promotion analytics functions
In partnership with the merchandising, finance and marketing teams, be the data-driven thought leader in the formulation of BJ's pricing and promotional strategies
Utilize third-party and internal analytical tools to monitor the performance of executed strategies and continuously optimize BJ's strategy to meet the Team's financial objectives
Work with third parties to leverage advanced modelling techniques to better understand and predict pricing/promotional effectiveness and influence forward-looking strategies
Assess, develop, and provide insights into formats, offers, depth, promotion types to understand member behavior, sales and margin lift, and overall productivity
Provide guidance balancing sales, margin, and trade funding mechanisms to optimize results.
Execute BJ's pricing strategy ensuring price positions meet our guidelines for providing member value
Responsible for the systems and reporting used to disseminate pricing/promotion performance to the business
Works cross-functionally across the organization to ensure goals align with company priorities.
Lead and develop a team to ensure career development, career laddering, accountability, performance managing and goal setting.
 
Job Requirements:
 
Proven track record of growing and developing a high performing team
Strong financial and analytical acumen make strategic recommendations
Ability to think critically in order to drive business decisions with the use of data and analytics.
Advanced understanding of the application of statistical/ML modeling in pricing and promotional analytics
Advanced understanding of analytical tools and skillsets needed to build a high-performance analytics team
MBA Preferred. Bachelor's Degree or equivalent experience
Minimum of 10 - 15 years of business experience; 5 or more years of experience leading a team either directly or cross functionally.
BJ's Wholesale Club is committed to a policy of equal employment opportunity for all qualified team members and applicants for employment without regard to race, religion, color, sex, sexual orientation, age, ancestry, national origin, physical and/or mental disability, genetic information, atypical cellular or blood trait, marital and/or familial status, pregnancy, gender identity and expression, military or veteran status, or any other characteristics protected by applicable law.