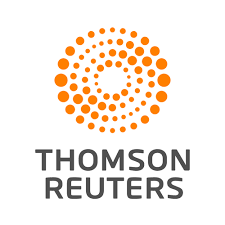 VP, Product Management at Thomson Reuters
Carrollton, TX
Job Description
As a product management leader at Thomson Reuters, you will play a role in shaping and leading the global knowledge economy. Our products drive global markets and help professionals around the world make decisions that matter.
The Vice President of Product Management define and execute on the strategy for our products across Thomson Reuters' Tax & Accounting Professionals - Government business segment.  The VP of Product Management will report directly into the Managing Director of Tax & Accounting Professionals - Government and will sit on the Government Leadership Team.  This position will have a unique opportunity to greatly influence the direction of existing products as well as shape the next generation of products.
Whether solving for today's challenges or tomorrow's aspirations, you will work with the industry's brightest thinkers on diverse projects, creating next-generation solutions that deliver powerful results.
As the world's leading provider of intelligent information, we want your unique perspective to create the solutions that advance our business—and your career.
Bring your passion for innovation and together we'll make a difference.
ROLE PURPOSE
Defines and drives product strategy, product roadmap, product requirements, and design for existing and next-generation products within the Tax& Accounting Professionals - Government business, including the flagship product Aumentum, and future technology initiatives
Develops and maintains internal and external business partnerships critical to the Government lines of business
Manages and develops a team of product management and domain experts to drive product innovation & execute on strategy
RESPONSIBILITIES
Manages full lifecycle of technology products in order to achieve the strategic goals of the Tax & Accounting Professionals - Government business
Gathers, prioritizes, and analyzes client feedback, market trends, and competitive landscape to drive product innovation with the goal of increasing new sales, user adoption, and account retention
Leads team to make decisions where quantitative data is unavailable, and works collaboratively with all necessary stakeholders to develop a clear product vision and strategy
Articulates product strategy, innovation pathways, and product roadmap to internal and external stakeholders
Defines and drives product design, feature set, and release schedule coordinated closely with our technology platform strategy 
Works with cross-functional teams (technology, professional services, go-to-market) to ensure on-time, in-scope delivery
Owns launch and post-launch product management
Support business teams as required for client requirement fit analysis and feedback gathering on new and existing products
Identifies build vs. buy vs. partner opportunities to deliver against customer needs.  Cultivates relationships and oversight of strategic partnerships
Responsible for developing talent within the department 
Active in market-facing activities including thought leadership engagements
TECHNICAL / PROFESSIONAL SKILLS & COMPETENCIES
Solves problems and analyze issues
Demonstrated ability to understand commercial, technological and strategic drivers in order to execute strategy
Brings a strategic perspective to problem-solving
Skilled in breaking down large complex issues into simpler elements that can be effectively addressed
Shows interest and is energized by complex issues and problems that require solutions
Consulted by others within the organization before decisions are made
Innovates
Consistently generates creative, resourceful solutions to complex problems
Demonstrates a track record of generating, getting approval for implementing innovative ideas
Leads a culture of innovation, encouraging others to question the status-quo
Translates innovative ideas into an appropriate business or investment case
Experience in Software Development Life Cycle models and processes, especially scrum agile
Drives for results
Well-developed relationship-building and influencing skills, including ability to influence internal (cross-functional teams without formal authority) and external audiences
Ability to understand and interpret fundamental workings and trends within a target industry
Establishes key result areas for the organization
Communicates the key or "vital few" performance indicators that measure organizational success
Demonstrates persistence and tenacity in helping team members overcome obstacles in meeting or exceeding their goals
Recognized as a leader or champion of efforts to increase productivity and goal achievement
Develop Talent
Attract, develop and retain high quality talent
Ability to lead and manage a physical or virtual team and develop and grow organizational talent
PROFESSIONAL EXPERIENCE
8-10 years senior product management experience. 
Strong track record of end-to-end product management involving global workflow tools
Proven ability to establish a vision for a product or service and take the idea from concept to successful commercial release/lifecycle management. 
Significant industry experience (Government, Finance, Tax, or Real Estate) strongly preferred
Proven ability to communicate complex propositions, products or services to internal and external stakeholders as demonstrated by successful launch of products from business case through product delivery and management. 
Prior experience establishing and managing significant 3rd party relationships in order to successfully deliver a proposition, product or service to market
At Thomson Reuters, we believe what we do matters. We are passionate about our work, inspired by the impact it has on our business and our customers. As a team, we believe in winning as one - collaborating to reach shared goals, and developing through challenging and meaningful experiences. With more than 25,000 employees in more than 100 countries, we work flexibly across boundaries and realize innovations that help shape industries around the world. Making this happen is a dynamic, evolving process, and we count on each employee to be a catalyst in driving our performance - and their own.
As a global business, we rely on diversity of culture and thought to deliver on our goals. To ensure we can do that, we seek talented, qualified employees in all our operations around the world regardless of race, color, sex/gender, including pregnancy, gender identity and expression, national origin, religion, sexual orientation, disability, age, marital status, citizen status, veteran status, or any other protected classification under applicable law. Thomson Reuters is proud to be an Equal Employment Opportunity/Affirmative Action Employer providing a drug-free workplace.
We also make reasonable accommodations for qualified individuals with disabilities and for sincerely held religious beliefs in accordance with applicable law.

Intrigued by a challenge as large and fascinating as the world itself? Come join us.

To learn more about what we offer, please visit thomsonreuters.com/careers.

More information about Thomson Reuters can be found on thomsonreuters.com.
Locations
Carrollton-Texas-United States of America