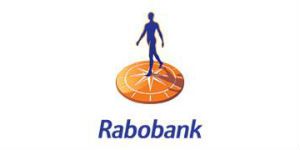 VP Sr Learning & Development Partner at Rabobank, N.A
St Louis, MO
The Senior Learning and Development Partner is responsible for designing, implementing and evaluating programs and activities to improve the business and technical skills in employees. Responsible for the effective identification, development, coordination, communication and delivery of training and development programs, this senior role will actively search, creatively design and implement effective methods to educate and enhance performance. The L&D Partner will manage the delivery of learning into cohesive training course content or other interventions, along with developing effective working relationships with multiple teams across the organization. 
Key Responsibilities and Accountabilities: 
The Sr. L&D Partner is responsible for the effectiveness of learning and development programs including striving for and achieving continuous improvement of existing and new programs.
Through observation and analysis, completes needs analysis for functions, roles and/or departments within the organization as requested.
Partners with key HR and Business stakeholders to evaluate and prioritize learning needs across locations.
Collaborates with subject matter experts to ensure learning and development initiatives aligns with departmental processes.
Designs, develops and delivers development programs appropriate to each level of the organization.
Designs, develops and delivers programs that will allow even experienced employees to continue to build their capabilities.
Leads and facilitates training classes using multiple mediums. 
Creates truly portable training modules that can be deployed across all locations.  This includes the development of clearly defined lesson plans and leader's guides.
Provides ongoing positive support of all attendees and is available as a resource for all employees.
RISK
Complete all mandatory training.
Comply with code of conduct and Bank policies/ procedures.
Actively identify incidents outside of established policies and procedures and report to management immediately.
Must be familiar with and comply with laws, regulations and internal policies and procedures that are applicable to required job duties.
Understands and complies with all Rural and Company anti-money laundering, compliance, and all other applicable laws.
CULTURE & VALUES
Actively and consistently demonstrate Company cultural practices.
Qualifications: 
Essential:
Bachelor's degree in Human Resources, Organization Development/Effectiveness, Learning and Development, Business Administration, or related field.
7-10 years of experience in a human resources corporate or business setting; Talent Management/Organization Development and/or Learning and Development experience in mid-size, multi-location organization with full-cycle learning and development responsibilities.