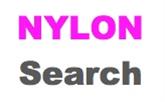 VP/ SVP Relationship Manager - Commercial Real Estate at NYLON Search LLC
Orange, CA 92868
$130K- 150K + Bonus
($200K- 240K Total Comp)

Billion dollar banking conglomerate seeks Bachelors with 5-6+ years Commercial Banking Sales and Relationship Manager experience, selling CRE (Commercial Real Estate), C&I, Equipment Finance, SBA or Asset Based Lending (ABL) Loans in the small to mid market segment ($5-75ml revenue businesses), with strong track record and ability to self-generate leads and win new business in the CRE, C&I, SBA, Equipment Finance or ABL loan market. The successful candidate will have a successful CRE or SBA sales track record with ability to initiate, negotiate, sell and package commercial banking loans and cross-sell business banking products to new prospects and existing customers. This is an exceptional opportunity to with a leading bank who are committed to growth and have a broad credit box, in a visible role with ability to sell, approve and be compensated in a wide range loans.
Responsibilities:
Generation and assessment of new loans – includes establishing and developing strong CIO / new loan referral networks, new loan risk assessment, generating targeted returns from investments, structuring credit terms, coordinating due diligence efforts, and may be responsible for marketing
Prepare recommendations for structuring loans.
Prepare documentation to support loan transaction process - includes loan origination, structuring and execution of large, complex transactions
Present credit offerings to senior management and be able to respond knowledgeably and confidently to management.
Requirements:
Bachelors in Finance, Business, Economics or similar
4+ years Relationship Manager / Sales experience in the Commercial Banking / Lending area of a bank
Strong understanding of CRE, C&I, Equipment Finance or SBA loans
Proven ability to initiate, negotiate, and sell Commercial Banking products
Familiarity with and ability to interpret small business financial statements.
Strong sales, service and organizational skills.
Ability to recognize customer needs and match them to bank products.
Effective communication with all levels of management.
For immediate consideration please submit resume in Word or PDF format.
**AN EQUAL OPPORTUNITY EMPLOYER**
$130,000.00 - $150,000.00 /year
+ Bonus