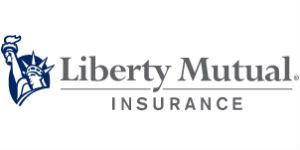 VP & West Region Chief Information Officer at Liberty Mutual Insurance
Boston, MA
The Global Retail Markets (GRM) Executive Leadership team has an ambition to develop a global organization. To deliver on that vision, the technology team must advance their technology strategy, accelerate transformation, and complete work with increased level of agility. The West Region CIO will report to the GRM CIO and dotted line to Regional COO.
In this role, you will be leading technology teams in LATAM and Western Europe with the aim to drive innovations in a deeper scale within the regions. You will be curious and utilize your technical depth and business savviness, to set the right strategy for the team, in close partnership with stakeholders to deliver outcomes that impact the business goals in some of our most important growth markets. The role directs a team of country technology professionals that will help establish a consistent, transparent and efficient approach to the way the IT organization delivers value to the business. Success will not only be through defining approach but most importantly executing change.
Key Responsibilities:
Information Technology Leadership: The CIO utilizes strong information technology knowledge and skill to communicate effectively to technical and non-technical audiences. Communication is centered around IT-related concepts, issues, and initiatives; team development and leadership skills, with ability to lead technical and interdisciplinary teams; analytical, critical thinking, and problem solving skills; software and systems development experience; and leads discussions about system architecture and proper technology evolution. You have the capability to think strategically, to operationalize concepts, communicate effectively, and to execute in a systematic and timely fashion.

This role owns technical depth that can lead the technical organization in each functional area, provides leadership and oversight to Information Services (IS) team with attention to building a strong and effective team and a culture of service excellence. Ensures data and core systems are appropriately scaled, efficiently designed and deployed, and securely managed. Strong prioritization skills, evaluates cost/benefit of continuous improvement opportunities and partners with global, regional and local teams to set clear priorities.

Business Technology Leadership: Deliver thought leadership and strategic technical guidance across 7 countries with alignment to global capabilities inclusive of running a large IT budget and significant portfolio of technology investments. This role will also represent the technology team on the West region executive leadership group and be the technical thought leader responsible for helping invent the art of what is possible with technical investments. This includes guidance on how business capabilities can continue to evolve and how new technologies can help deliver growth.

Delivers multi-year business/technology models inclusive of trends that align to regional market changes, makes recommendations, gains support and seeks investment on most critical investments to achieve desired business outcomes. Also, responsible for defining the reusability of global application solutions to the local markets.

Technical Strategy Delivery: Creates cohesion inside the local in-country IT teams and beyond IT across departments and geographies. Develops and maintains an IT Strategic Plan and multi -year roadmap of IT goals and programs revised regularly to align with and contribute to business plans and strategies. Translate strategic vision into actionable goals and lead, mentor, and motivate the IT team to achievement of those goals. Play a critical relationship and communicator role with key stakeholders including, but not limited to: clients, prospects, regulators, internal associates and board members.

This role is responsible for the leadership & management of 7 countries' IT operations, project/program delivery inclusive of sitting on the regional leadership team that supports the West Region COO. Design a vendor strategy that is local/regional and global working with maximizing efficiency while aligning to key technology providers. Also participate in all RFPs across the regions and design the technology solution component of those engagements and deliver the strategy proposal to clients. Present to board and regulators on the technology strategy.

Technology Architecture Transformation: Experience transforming an organization with software systems that have different degrees of maturity to one with modern flexible systems that are well integrated and designed to interoperate with external parties and internal systems. Direct the establishment and maintenance of West region application modernization and subsequent architecture evolution as a framework for IT strategy development and organizational change. Also, be the key thought leader on reusability of technical capability in partnership with GRM IT Strategy team.

Owns directing, leading and driving architecture modernization across the region. This will result in regional level evolution of the architecture that is aligned to global model but is balanced for regional needs and maturity inclusive of country growth projections.

Operational Excellence: Understands the value of customer success, understands enterprise level systems, can solve problems creatively and collaboratively, uses data to further the business, and works effectively in a highly distributed team environment. Leveraging this philosophy and intersecting it with agile practices, the CIO leads country teams to optimize operations of the regional IT systems to achieve strategic and operational business goals and targeted financial and quality results. Partners with the country IT organization to establish operational objectives, performance requirements, and works with global teams to deliver value. Responsible for increasing maturity of IT operations fundamentals (applications both on premises and in the cloud), risk management, and automation across platforms.

Manages & maintains a variety of technology platforms that have various degrees of technology stack complexities to support complex business problems that vary between countries and markets. Ensures all processes are in line with corporate policies and global operations. Engages with and inspires engineering teams to drive culture change. Knowledge and experience with agile development processes, transforming teams to work in a scaled agile environment.