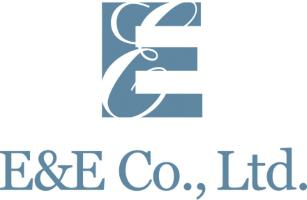 Wall Décor Product Designer at E&E Co., Ltd.
Fremont, CA 94538
We are looking for a talented Wall Décor Product Designer who can bring a high level of aesthetics, creativity and professionalism to the Industry. To be successful in this position you must obtain an energetic attitude, utilize design thinking, have the talent to clearly articulate your ideas through visualization and product specifications. The candidate will join the Frame Wall Décor Team and interface with multi-levels of departments working in collaboration to drive leadership within the industry.
Key responsibilities:
Responsible for conceptualization and design of solutions from concept to completion
Work with internal and external art publishing groups to secure innovative prints for framing
Develop new designs for existing product categories as well as provide fresh new innovation
Develop and design raw material components: includes but not limit to mouldings, mat boards, resin, metal that will be used for the Wall décor products
Create and maintain detailed product specifications i.e. measurements, color, material usage and construction
Experienced and knowledgeable in working with a variety of materials; glass, resin, metals, woods, fabrics and plastics
Strong sense of form and proportion a must for the execution of product specifications
Ability to identify market trends and art direct accordingly
Work with manufacturing management in the production/construction of samples and determine best ways to meet cost and market retails
Assist packaging manager and outside suppliers to effectively present and protect our products
Collaborate with Sales Department in compelling new product presentations with concepts renderings and featured information
Experienced in creating assortment of products that bring together a collection and or featured program
Interaction and communication with overseas suppliers
Qualifications/Requirements:
*MUST* Submit your portfolio with your resume to be considered
3 to 5 years of product experience, preferably with home decoration and accessories
Must be able to work at Fremont, California office
Formal design training with a degree in Design
Strong conceptual development and visualization skills
Ability to render concepts for presentations
Must be proficient in Adobe Photoshop, Adobe InDesign and Microsoft Office
Must have the ability to effectively work on cross functional group projects and proactively manage through multiple, often conflicting deadlines, with clear communication and flexibility
Ability to prop and take product photographs is a plus
Must be dedicated, highly motivated, and enthusiastic – a "can do" attitude
Strong communication and attention to detail a must
Relocation Assistance Provided: None
*Please submit your portfolio with your resume for review



E&E Co., Ltd. (dba. JLA Home) is globally integrated "one source solution" providing comprehensive product & brand execution to the home furnishings marketplace. E&E's brand management expertise ranges across an extensive stable of national and private brands. We create lifestyles with a real spirit because we are passionate about authenticity and meaningful brands. We invest in our people, our products and consistently deliver high-quality. We are proud that our company can offer competitive great advancement opportunities to our people. Our company is always out there pursuing talented, dedicated and hardworking individuals to expand our business worldwide. We invite you to explore the opportunities available at E&E Co., LTD.