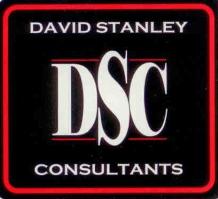 EXPERIENCED Coal Miner at David Stanley Consultants, LLC and Stanhurst, LLC
Whitesville, WV 25209
Since 2000 David Stanley Consultants, LLC and since 2010 Stanhurst, LLC have been "America's Leading Independent Contractors" and have been providing ancillary personnel to the coal mining industry throughout our great country. We currently have offices in West Virginia and Illinois. At this time we are currently accepting applications for potential surface and underground coal mining employment opportunities in Southern West Virginia.
IMMEDIATE OPENINGS FOR ROOF BOLTERS, CONTINUOUS MINER OPERATORS, SECTION FOREMAN, SCOOP OPERATORS, MOVE CREW, AND ELECTRICIANS WITH AT LEAST 2-3 YEARS EXPERIENCE!!!! SPREAD THE WORD!!!
CALL TODAY, SEND RESUME, OR STOP BY OUR SHADY SPRING OFFICE TO DROP ONE OFF AND COMPLETE PRE-EMPLOYMENT PAPERWORK.
Remember, if Congress passes a major infrastructure bill MET coal will be in high demand for many years as steel will be needed to rebuild America.
In addition to submitting your resume we will need an employment application completed for consideration for future job openings. You can stop by our Shady Spring, WV office to complete the application. We may also be able to scan/email a blank copy to you or fax a blank copy to you that you may complete and return to us.
Our Southern WV Office is located at:
2543 Ritter Drive
Shady Spring, WV 25918
Phone (304) 250 - 0173
Fax (304) 250 - 0174
All applicants must have a valid driver's license or state issued ID
All applicants must have an underground, surface, or a 24 hour certification.
Ability to pass background check and drug test required (Last Four of SS# needed)
Health Insurance available
Weekly Pay Checks with Direct Deposit Available
EEOC Employer
Thank You!!
Job Type: Full-time

Weekly Payroll with Direct Deposit Available