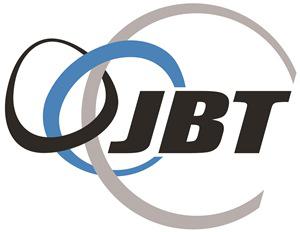 Warehouse Associate at JBT Corporation
Alpharetta, GA 30239
Overview
Strives to meet or exceed customer service, inventory, and quality targets set by management. Responsible for picking, packing, and shipping customer orders. Responsible for receiving and stocking of purchase orders.
Responsibilities
Assists with problem resolution involving discrepancies between quantity ordered, received, and/or shipped.

Performs daily cycle counts and investigates discrepancies.

Pulls parts, material, or finished goods from inventory for shipment or production per written instructions. Counts/weighs and records number of units and enters into computer on manual documentation. Keeps accurate records of all incoming and outgoing material, parts, and/or finished goods.

Determines size and type of container needed for shipping. May use hand and/or power tools to assemble shipping crates according to customer and company specifications. Inserts product into bags/ containers using spacers, fillers, and protective padding per customer and company specifications.

Loads and unloads material from pallets, trays, racks, and shelves by hand and with material handling equipment. Stocks inventory according to established safety and operating procedures. Verifies correct bin location. Creates new inventory locations and labels as needed.
Qualifications
2-5 years' experience in warehouse or related area

High School Diploma or GED required with a clear understanding of basic math

Familiar with fundamental concepts, practices, procedures in warehouse and shipping

Must demonstrate planning skills and interpersonal skills in order to interact with co-workers in a team-based environment

Must have an ability to handle multiple tasks using evaluation skills and ingenuity to recommend solutions to problems in a high-volume environment

Must have PC experience including knowledge of word processing and spreadsheet software
Requisition ID2019-4712
of Openings1
Posted Date1 month ago(7/15/2019 7:55 AM)
CategoryWarehouse