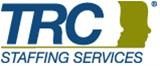 Warehouse Associate from TRC Staffing
Lawrenceville, GA 30043
Tired of retail changing hours and looking for a more fixed schedule?
Looking for a full time, long-term type of opportunity?
Interested in learning some new skills and get introduced to the industrial world?
If you answered yes to any of these questions, the this is the opportunity for you. TRC Staffing is currently seeking Warehouse Associates for one of our clients located in Lawrenceville, GA. This company is a light industrial manufacture specialized in the production and distribution of food supplements. Due to the increasing demand for production in the incoming year, our client is looking to add dependable, hard-working and self-motivated individuals to join their team. This is a long-term, full-time position with the possibility of going permanent. If you are looking for a company to start making a career in, this opportunity is for you.
Location: Lawrenceville, GA
Shift: Early Morning and Night Shifts available.
What you get:
Comprehensive Health Care, Vision and Dental
Additional insurance benefits
Holiday Pay (eligibility criteria applies)
Longevity Bonuses (eligibility criteria applies)
Scheduled increases after 30 days based on performance
Full Time work stability
What you get to do:
Work under a Line Lead supervision in a rotating fast-paced environment
Locate work order and pull finished product to process for packing
Install bag of finished product in hopper machine to distribute into individual containers
Restack needed materials (containers, scoops, caps, labels, seals, boxes, tapes, etc.)
Discharge the produced powder, bag and label for its packaging
Pick final product, box it, stack it and get it ready for shipment
Clean and Sanitize work area as needed and/or instructed by Line Lead
Perform any additional duties as assigned by Line Lead
What we need:
High school diploma or GED required
Minimum of 1-year of warehouse related work experience
Ability to operate hand stacker
English communication proficiency both verbally and writing
Availability to work overtime, including Saturdays.
If you are interested, please apply today with your updated resume for immediate consideration!
Target Skills: Production / Material Handler / Picker / Packer / Warehouse / Loading / Unloading / Stacking / Assembly / General Labor / Retail / Fast Food
Although the emergence and progression of COVID-19 has changed our personal and professional routines, TRC is actively recruiting, interviewing, and placing candidates for all manner of positions. For information on applying, or your current application status, please contact your branch location via email, phone, or the TRC candidate portal.
TRC Staffing Services, Inc. is an Equal Opportunity Employer and considers all qualified candidates for employment without regard to race, color, religion, gender, gender identification, sexual orientation, national origin, disability, protected Veteran Status, or any other characteristic protected by applicable federal, state, or local law.