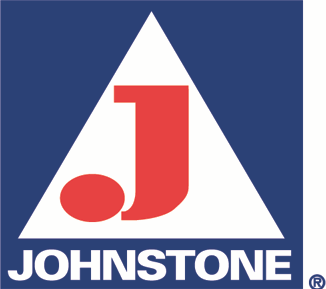 Warehouse Associate at Johnstone Supply
Oakland, CA 94607
Job Type:  Full Time
Hours: M-F 7:30am – 4:30pm
Salary: $35,000 - $39,000  (depends on experience)
Johnstone Supply has been providing brand name products, expert technical knowledge and superior customer service to the HVAC/R industry since 1953. We are locally owned and operated and are backed by the national buying power of over 400 stores and five regional distribution centers.  We are current looking to add a Warehouse Associate / Driver to our team at our Oakland location*
*We also have openings for this position at our other Bay Area locations (SSF, San Jose)
Education and Experience:
Required: 
High School Diploma / GED

Clean Driving Record
Preferred: 
6 months experience in warehouse operations in a wholesale environment

Experience with computer

 
Warehouse Duties:
Quickly and accurately re

ceives, processes and stores incoming product shipments.

 

Ensures shipments are inspected and damages or shortages are noted on trucking company delivery document. Initiates freight claim procedure when necessary.

Checks incoming delivery contents against packing list to verify accurate and full delivery.

Prepares receiving reports and notes any shortages, damages or overages.

 

Promptly reports any discrepancies to supervisors.

 

Verifies vendor part number and Johnstone stock number for all incoming products.

 

Determines proper bin number and/or location of incoming products.

 

Stores incoming products in proper location according to bin number or product sequence.

Selects products from inventory to fill customer orders.

Prepares, packs, and scans (as appropriate), and stages products for inter-store transfer and customer pick-up and delivery in accordance with established standards (e.g. hazardous materials).

 

Ensures that packaging is

sufficient

to avoid damage.

Processes documentation necessary to ship inter-store transfers and customer orders, including bills of lading, packing lists, small parcel manifests and other necessary documents.

Loads delivery vehicles and assists customers with will call pickups.

Processes customer returns. Ensures returns are in sellable condition per company policy.

 

Verifies that warranty paperwork has been properly and neatly filled out. Initiates warranty return process, and stages product in warranty area.

Performs periodic cycle counting on assigned items

in order to

keep accurate records of inventory.

 

Verifies actual counts of stock against computerized records.

 

Investigates and reports discrepancies.

Ensures safety by maintaining cleanliness of warehouse.

 

Ensures that aisles are free of potential hazards.

 

 

Reports unsafe conditions to management.

Operates hand trucks, pallet jacks, forklifts, order pickers, and other equipment safely and in accordance with organizational procedures.

 

Monitors equipment and promptly reports any safety or maintenance concerns to supervisors.

 

Always wears protective equipment according to company policies and procedures.

 

Accesses Material Safety Data Sheets (MSDS) as needed and when appropriate.

Maintains required hazardous materials, forklift, and other internal and external certifications.
Alternative Duties:
May drive delivery truck to transport items to other stores or customer locations.

 

Maintains

drivers

license and clean driving record. Performs vehicle safety checks before driving.

May assist with customer service and sales, including answering phones, greeting customers, and servicing the sales counter.

May assist in annual physical count of full warehouse inventory.

May assist with special duties and assignments as needed to support the efficient functioning of the store.
General Results and Responsibilities:
Adheres to all company policies, procedures, standards and business ethics codes.

Maintains professional communications when interacting with customers and coworkers.

 

Treats all customers and coworkers with a helpful and courteous attitude.
Johnstone Supply believes that each employee's contribution should not be limited by the assigned responsibilities.  Therefore, it is expected that each employee will offer his/her services wherever and whenever necessary to ensure the success of our endeavors.
Qualifications:
To perform this job successfully, an individual must be able to perform each essential job function satisfactorily. The requirements listed below are representative of the knowledge, skills, and/or abilities required. Reasonable accommodations may be made to enable individuals with disabilities to perform the essential functions.
Expected Work Behaviors:
Keeps the company's best interest in mind when considering or addressing issues.

Dedication to attending work and work-related functions prepared and on time.

Maintains a professional personal appearance.
Physical Demands & Work Environment:
The physical demands and work environment characteristics described here are representative of those an employee encounters while performing the essential functions of this job. Reasonable accommodations may be made to enable individuals with disabilities to perform the essential functions.
Physical:
While performing the duties of this job, the employee is required to stand and walk on a hard surface for the majority of the workday.  The employee is regularly required to reach with hands and arms, climb and balance; stoop, kneel, crouch, or crawl. The employee is frequently required to lift in excess of 100 pounds with mechanical assistance or the assistance of coworkers.   
Work Environment: 
Most work is performed in a warehouse environment without air conditioning, which may include hot and cold temperatures, dust, dirt, and noise.
We are an equal opportunity employer and value diversity in our company. We do not discriminate on the basis of race, religion, color, national origin, gender, sexual orientation, age, marital status, veteran status, or disability status. 
$35,000.00 - $39,000.00 /year
Competitive pay, depends on experience