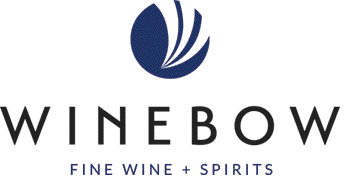 Warehouse Associate at Winebow
Pico Rivera, CA
Work Schedule is Tuesday to Friday, 300am to 130pm with possible overtime
Utilizing documented process flows, the warehouse associate may be assigned to receive inbound product, move product to stock locations, replenish pick slots, fulfill outbound customer orders, or any associated tasks.
Essential Functions:
Unload pallet/floor loaded inbound containers.
Accurately receive/label product via Warehouse Management System (WMS) using handheld RF equipment.
Safely and accurately move product to inventory stock locations using handheld RF equipment.
Safely and accurately move product from reserve to picking locations while meeting established productivity and efficiency performance standards.
Accurately read and apply picking labels to cases from stock locations for outbound orders.
Safely and accurately move product from inventory stock locations to staging lanes or conveyor induct stations.
Accurately follow RF or voice-directed picking instructions, selecting the required product/quantities.
Participate in counting of physical inventory.
Maintain safe and clean work environment.
Immediately report breakage to supervisor.
Maintain productivity and quality standards.
Follows all safety policies and procedures; communicates hazards and/or suggests improvements to manager.
Arrive to work, meetings, appointments and other work-related functions on time and as scheduled.
Meet established goals and objectives.
Ad hoc tasks as assigned by supervisor.
Ability to work overtime
Working Conditions: Warehouse environment; may be subjected to loud noise, temperature and weather extremes.
Equipment/Machinery Used: Pallet jack, forklift, cherry picker, reach truck, RF device, voice pick system, time clock, office equipment (including computer/printer, fax, photocopier, calculator, and telephone).
Physical Requirements:
Manual dexterity, visual acuity, reaching, bending, sitting, standing, frequent lifting and moving up to 50 pounds.
Minimum Requirements:
1. High School Diploma or GED.
2. Ability to obtain forklift certification within 6 months of hire; Certified forklift operator preferred.
3. Demonstrated effective communication skills.
4. Must be able to work extended daily hours as business volume requires.
5. Must be able to work all holiday hours as the posted schedule requires.
6. Ability to pass a pre-employment drug screening
#monster