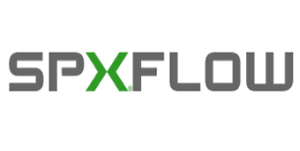 Warehouse Clerk, 1st shift - Delavan at SPX Flow
Delavan, WI
Description
SPX FLOW, Inc. (NYSE: FLOW) specializes in the production of custom design industrial equipment. The company's product offering is concentrated in rotating, actuating and hydraulic technologies, as well as automated process systems. We develop precise parts and fulfill services designed to fit within a customer's needs.
OPPORTUNITY SNAPSHOT
We have a direct hire, full time, permanent opening for a Warehouse Clerk at our Delavan plant. This is an opportunity to work 1st shift, M-F 7am-3pm. We are pleased to offer a competitive wage, bonus potential, and a comprehensive benefit package effective day one of employment. Success in this role could set you up to advance within the company, a global industry leader.
PRINCIPLE DUTIES AND RESPONSIBILITIES
The Warehouse Clerkwill collaborate with shipping, material handling, and inventory. You will:
Prepare shipping papers and bills of lading and arrange shipments to assure the most effective utilization of carriers. 
Perform various material handling duties to assure effective movement, packaging and storage.
Work from pick lists, material requisitions, and customer orders, and pull parts from stock.
Maintain accurate inventory records and perform inventory transactions via CRT. 
Communicate with inventory management to point out and help resolve inventory discrepancies.
Perform cycle counts as requested.
KNOWLEDGE, SKILLS & ABILITIES
The Warehouse Clerk must have the ability to read, write, and process all instructions as well as the ability to communicate and work well with others. It's important to have basic math knowledge and the ability to accurately enter work order data.
EDUCATION AND EXPERIENCE
Required:
High School Diploma or General Education Degree (GED)
2 years of relevant experience
Preferred:
Experience operating material-handling equipment (such as forklifts, scissorlifts, etc.). Certifications are not required; we will certify you.
PHYSICAL DEMANDS, WORKING CONDITIONS & DISCLAIMER
Physical demands will include the capability of moving and lifting 40 lbs. Reasonable accommodations may be made to enable individuals with disabilities to perform the essential functions. This is not an exhaustive list of all responsibilities; you will be expected to perform other duties as assigned. 
SPX Flow is an equal opportunity employer and makes employment decisions without regard to race, color, religion, national origin, gender, age, disability, protected veteran status, or any other reason prohibited by law.
#LI-190031086_SC1