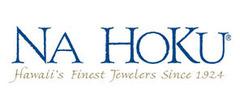 SHIPPING CLERK/RELIEF DRIVER at Na Hoku, Inc.
Honolulu, HI 96819
SHIPPING CLERK/RELIEF DRIVER
Benefits
As a member of our team, you will be eligible for the following compensation and benefits:
•        Hourly pay rate
•        Pre-tax Program for out of pocket medical, dental, child care, transportation and/or parking costs
•        401(k) retirement plan with a liberal company match
•        Medical, Drug, Vision, and Dental insurance
•        Paid vacation
•        Paid sick leave
•        Liberal employee discounts
•        Much more!
This is an excellent opportunity for a self- motivated, accurate, organized, team player in our Distribution Center.     
Responsibilities include:
•        Shipping orders using Fed Ex Ship Manager and via USPS
•        Basic data entry and PC skills are required
•        Attention to detail is a must.
•        Serve as relief delivery driver using our Company van.
•        Pull and Receive Supplies in warehouse
Additional Information:
•        Paid training provided
•        Must bring a clean driver's abstractto your interview
•        Must be able to lift up to 75 lbs., bend, stoop, and stand daily
•        Occasional overtime during the holidays is required
•        Must already live on the island of Oahu
Earn while you learn and develop a financially rewarding long term career with Hawaii's oldest and largest jewelry corporation!
Email us your resume, call us at (808-837-1282) or click on our Career Page link: http://www.nahoku.com/apply to APPLY NOW!
Awards and Recognition:
We are very proud of our team, our accomplishments and having recently received the following recognition and awards:
Voted, by our employees, as one of the Best Places to Work in Hawaii, Hawaii Business Magazine (

2019,

2018, 2017, 2016)

Voted the "Hawaii's Best Jewelry Store" in the "People's Choice Awards" by the readers of Hawaii's Honolulu Star Advertiser (2018, 2017, 2016, 2015 & 2014)

Voted the Best Jewelry Store in Hawaii by the readers of Honolulu Magazine (2018, 2016, 2015)

Voted the "Best of the Best" Jewelry store in Hawaii by readers of Hawaii Magazine (

2019,

2018)

Ranked 42nd $100 million super seller in North America by National Jeweler Magazine (October 2018 issue)

Ranked #81 largest business in Hawaii by Hawaii Business Magazine (2018)

Ranked #17 Largest Private Companies in Hawaii by Pacific Business News (2018)

Ranked #18 (tie) largest jeweler in North America by National Jeweler Magazine (2017)

Awarded the Environmental & Green Award by the Hawaii Jewelers Association (2014)

            

Top honors in various jewelry design contests.

Salary commensurate with experience.