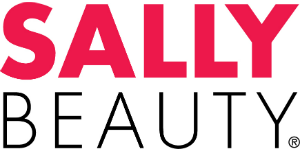 Warehouse Lead at Sally Beauty
Jacksonville, FL
Overview
Sally Beauty Distribution Center in Jacksonville, FL 
Are you looking for a great opportunity to grow your career with an industry leading company? Do you have Order Pulling and/or Packing experience? If so, we want you to join our team!!
We have immediate openings for:
Warehouse Leads  
Must be available to work any shift and any department.  We are a 24/5 facility.  
Premium pay for working evening hours, and rate steps the first year for good performance.
Sally Beauty Holdings, Inc. is a global distributor and retailer offering professional beauty products to both retail consumers and salon professionals. Through the Sally Beauty Supply and Beauty Systems Group businesses, the Company sells and distributes through over 4,828 stores, including approximately 181 franchised units, throughout the United States and Puerto Rico, the United Kingdom, Belgium, Chile, France, Canada, Mexico, Ireland, Netherlands, Spain, Germany, and Peru.
Responsibilities
This job provides primary leadership to one or more departments within the facility.  The incumbent works alongside employees they lead. Maintains a high level of accessibility and knowledge, and provides a point for quick answers and basic direction to the group.
Monitors workflow and adjusts to changes by directing and guiding others in assigned department. 
Keeps supervisor up-to-date with the progress of assigned department and any challenges that may arise.
Responsible for daily workloads being completed.
Continues to perform as an individual contributor completing advanced and complicated tasks requiring considerable judgment, independent analysis and decision making, and detailed knowledge of the position and procedures. 
May assist in training or retraining of new or current employees.
Conducts self in a manner that portrays safety, productivity, and professionalism.
Performs other duties as assigned or requested by management.
Qualifications
High school diploma or equivalent
Requires 5 years of directly related experience or equivalent work experience
Must have a thorough working knowledge of all processes and policies relating to all duties performed in their assigned department(s)
Working knowledge of currently utilized warehouse management software and equipment used in their department(s)
Verbal and written communication skills
Ability to work in a fast paced environment with the capability to adjust to change and interruptions
Ability to work with limited supervision
If the assigned group requires the operation of lift trucks, must be able to become certified through the Sally Beauty Lift Truck Training Program in order to efficiently and safely operate a forklift within the time frame specified by management
We offer a competitive salary, and an outstanding benefits package that includes medical, dental, vision, life insurance, paid vacation and sick days, paid holidays, merchandise discounts, tuition reimbursement, profit sharing, and 401(k) with company match.
Qualified applicants will receive consideration for employment without regard to their race, color, religion, national origin, sex, or disability. 
Drug-free employer - pre-employment testing required
#cosmoprof#cbCMPOST#cbcosmo