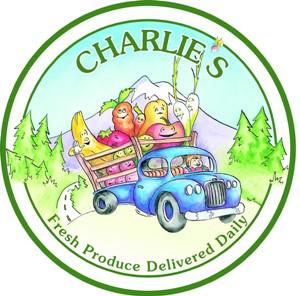 Warehouse Order Picker at Charlie's Produce
Anchorage, AK
Overview
Charlie's Produce is the largest privately owned produce wholesaler on the West Coast, with distribution centers in Seattle, Spokane, Portland, Anchorage and Los Angeles. The secret to our 40 years of success in this industry is PEOPLE! We strive to hire the best and we reward them with a working environment that fosters loyalty, stability, innovation, and growth. Charlie's provides a healthy employee stock ownership program, competitive Medical/Dental/Vision and Life Insurance plans. And our newest benefit offers Pre-Paid Fully Funded College Tuition to our employees and the dependent children of our employees!
This employer participates in E-Verify and will provide the Social Security Administration and if necessary the Department of Homeland Security with information from each new employee's Form I-9 to confirm work authorization. Charlie's Produce is an Equal Opportunity Employer!
Responsibilities
Job Summary: Our Warehouse Operations team is one of the most vital departments in the company. We have a dedicated team of receivers who receive up to 200 loads per week. Our picking crew uses state-of-the art voice pick equipment and they pick several thousand pieces per week. Due to our unique customer service model, we can guarantee next day delivery to our customers which keeps our warehouse operations team very busy 24 hours per day!
Essential functions include:
Ability to work in a refrigerated environment (36-degrees)
Ability to lift up to 50lbs frequently
Physical capacities to utilize moving motorized equipment (electric pallet jack, sit down forklift, stand-up forklift) in a fast paced environment.
Basic arithmetic skills (addition/subtraction)
Ability to read, write and speak English Fluently
Auditory ability to take orders via a headset.
Flexibility to work O.T. as needed
Ability to take and pass a pre-employment drug test
Qualifications
At least 3-6 months of warehouse or wholesale picking experience
Previous electric pallet jack experience a plus
Previous forklift experience a plus