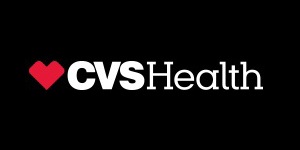 Warehouse Pharmacy Technician - Full Time at CVS Health
Mount Prospect, IL 60056
Job Description
Our Warehouse and Delivery Drivers have a unique role in supporting patients in managing their infusion supplies and also deliver the medication and equipment directly to the patient's home. Join an industry leader and the largest home infusion organization and be part of a team that impacts the lives of over 20,000 patients a month. Key responsibilities * Gathering supplies/equipment and coordinating delivery/pick-up between pharmacy, nursing and patient. * Transport and deliver medication, supplies and equipment to patients in a safe and secure manner to prevent damage, spoilage or loss. * Document supplies on Patient Delivery Record; maintain delivery log of activities per policy and procedure. * Assist with inventory control including purchasing, receiving, stocking and record keeping. * Retrieve and process supplies and equipment upon patient discharge from service. * Maintain pumps and other equipment that includes cleaning and testing. * General housekeeping duties in the warehouse and delivery vehicle.
Required Qualifications
• Minimum one year warehouse experience.
• Minimum one year customer service experience.
• Valid and current driver's license, automotive insurance, and a clean MVR.
• Minimum one year experience working in Microsoft Office, specifically Word, Excel, and Outlook.
• Strong verbal and written communication skills.
• Demonstrated ability to work with a sense of urgency and pay close attention to detail
*Pharmacy Technician license is a requirement.
Preferred Qualifications
• Medical warehouse or healthcare experience.
• Demonstrated ability to work independently and as a team
Education
Verifiable High School diploma or GED is required.
Business OverviewIt's a new day in health care.
Combining CVS Health and Aetna was a transformative moment for our company and our industry, establishing CVS Health as the nation's premier health innovation company. Through our health services, insurance plans and community pharmacists, we're pioneering a bold new approach to total health. Coram CVS/specialty infusion services is a leading national provider of specialty home infusion and specialty pharmacy services providing infusion therapies and services to over 20,000 patients each month.
At CVS Health, we work every day to help people on their path to better health. Never has it been more important for us to deliver on our purpose to our valued customers, patients, members, and employees. With a presence in communities across the country, CVS Health colleagues are and will continue to be a critical piece of the country's health care solution. The health and safety of our employees, patients, customers, and members is our top priority as we face the impact of COVID-19 together. If you would like to learn about the actions we are taking as a company as we learn more about COVID-19 and its spread, we encourage you to visit our COVID-19 resource center at
https://cvshealth.com/covid-19
We offer a diverse work experience that empowers colleagues for career success. In addition to skill and experience, we also seek to attract and retain colleagues whose beliefs and behaviors are in alignment with our core values of collaboration, innovation, caring, integrity and accountability.
CVS Health is an equal opportunity/affirmative action employer. Gender/Ethnicity/Disability/Protected Veteran – we highly value and are committed to all forms of diversity in the workplace. We proudly support and encourage people with military experience (active, veterans, reservists and National Guard) as well as military spouses to apply for CVS Health job opportunities. We comply with the laws and regulations set forth in the following EEO is the Law Poster:
EEO IS THE LAW
and
EEO IS THE LAW SUPPLEMENT
. Please note that we only accept applications for employment via this site.
We provide reasonable accommodations to qualified individuals with disabilities. If you need to request an accommodation, a qualified interpreter, written information in other formats, translation or other services, please contact our
Advice and Counsel Reasonable Accommodations team
by emailing
Advice and Counsel Reasonable Accommodations team
or calling 877-805-9511.
If technical issues are preventing you from applying to a position, contact Kenexa Helpdesk at 1-855-338-5609 or
cvshealthsupport@us.ibm.com
. For technical issues with the Virtual Job Tryout, contact the Modern Hire Help Desk at 1-877-451-1695 or
cvs_support@modernhire.com
.