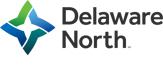 Retail Warehouse Porter at The Great American Ball Park at Delaware North
Cincinnati, OH 45202
Our Exciting Work Environment
Grounded in a foundation of family ownership for over 100 years, Delaware North has earned a reputation as one of the most admired family-owned hospitality companies in the world. At Great American Ball Park, we provide food and beverage concessions, luxury suites & catering, club & restaurants, vending and retail for our partner the MLB's Cincinnati Reds. We're working behind the scenes and on the front lines – making each guest experience, moment and memory the best it can be.
The Opportunity
It's more than just popcorn and peanuts.  Let's be honest, food & drinks are a major part of entertainment and you can be a part of changing the way that fans experience the game.  It's more than just a position, you are a part of creating special experiences; in fact, they are experiences so special they create memories that last a lifetime.  It's a child's first tray of nachos at their first Reds game.  Or it's a daughter grabbing a round of beers and slices of pizza when she returns the favor and takes her father to the game.  You can help every guest tell a better story. 
This is a part-time seasonal position working as a porter in our retail warehouse.
We are looking for candidates, 16 years of age or older, willing to work the Reds' home events, primarily on nights and weekends.
Prior customer service experience is a plus; but even if you have no experience, you have an appetite for learning, possess a desire to work in a fast paced environment, and exhibit exceptional people skills, we can teach you the rest!
Why work for us?
Exciting Environment
- You will be a part of the Great American Ball Park game day experience
- Work with your friends – Special Refer-A-Friend Bonus program
Special Perks
- Meals provided
- Rewards & Recognition program
Work Schedule
- You pick the events you can work
- Great source of 2nd income; students, teachers, retirees and many more
Opportunities to Advance
- Ability to develop your leadership skills and be on the fast track for hospitality career advancement
Come help sports fans create memorable moments.  Apply today!