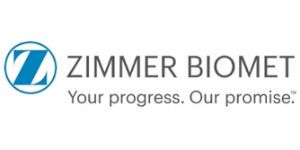 Warehouse Senior Clerk (632999) from Zimmer Biomet
Scottsdale, AZ
This hidden gem is expiring soon - don't miss this opportunity.
Job Summary
Under minimal supervision receive, verify, distribute and document materials and goods received from various product vendors. Perform required data entry against all purchase orders and interface with the purchasing staff to resolve all purchase order and vendor related issues.


Principal Duties and Responsibilities


Accurately receive in and verify (count) vendor products and supplies from vendor transportation vehicles.


Pull related purchase order / receiving documentation and verify counts against materials received.


Generate required documentation and identification labels for controlled materials per purchase order and receiving procedures.


Perform accurate data entry against the purchase order of goods received ensuring the correctness of part numbers and issued lot numbers against new and returned materials (RTV's and RMA's).


Stage, store, and distribute received materials to the appropriate departments, locations, or parties.


Complete and maintain all related department logs and files and distribute required documents to the accounting department and supervisor.


Interface with the Purchasing, Accounting, and Quality Assurance departments to resolve purchase order, vendor, and documentation issues for controlled and non controlled materials.


Prepare various size shipments of materials or goods for outbound shipping and contact freight carrier for pick up.


Pull production work orders, prepare and stage materials, and complete related documentation for manufacturing operations.


Operate various warehouse lifting equipment and tools.


Maintain organization and cleanliness of work area.


Assist the department Supervisor or Lead in daily cycle counts of the stockroom inventory.


Responsible for compliance to all safety, ISO, and FDA requirements in the stockroom area per outlined procedures.


Expected Areas of Competence


Familiarity with computers and applications, such as Word and Excel.


Familiar with use of weight counting scales.


Must be able to read and follow instructions and perform simple arithmetic.


Good communication skills both verbal and written.


Good driving record.


Familiar with fork lift operation preferred but will train and certify on the job.


Able to handle heavy materials 100+ pounds utilizing lifting equipment (must be able to lift 50 pounds unassisted) and some hazardous chemicals.


Education/Experience Requirements


High school diploma or equivalent.


3+ years of previous warehousing / receiving experience (medical device industry preferred)


Additional Information
EOE/M/W/Vet/Disability