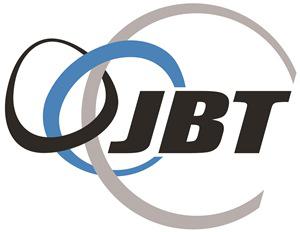 Warehouse Technician at JBT Corporation
Houston, TX 77246
Overview
JBT Airport Services is an industry leading, dedicated provider of Maintenance Services to Airlines throughout North America. Our maintenance services cover the full range of service from 24 hour, 7 day per week on-site service and emergency call out, to periodic maintenance of equipment based on technical visits quarterly, semi-annually, and/or annually with supplementary emergency support and call out as needed.
OUR BENEFITS
As a member of the JBT team youll enjoy a competitive benefits package that includes medical, dental, and vision coverage + 401K.
This position is located at the George Bush International Airport in Houston, Texas.
Responsibilities
The primary job responsibility will include working in warehouse stocking, picking, packing, labeling, wrapping, scanning, and loading materials as needed

Will be reponsibile for operating heavy equipment such as forklift, order picker, reach truck and hand pallet-jack,

Should provide daily maintenance and service of the above mentioned equipment.

Responsible for completing other assigned tasks and duties, as required.
PHYSICAL DEMANDS:
While performing the duties of an Stationary Engineer, the employee is regularly required to stand; walk; use hands and fingers to handle or feel; reach with hands and arms; stoop, kneel, crouch, or crawl; and talk or hear. The employee is frequently required to climb or balance and work in small spaces. Ladder work required. The employee must regularly lift and/or move up to 70 pounds. Ability to work in outside weather conditions on an airport ramp around aircrafts and the confined areas of baggage conveyor systems. Specific vision abilities required by this job include good close proximity vision, distance vision, color vision, peripheral vision, depth perception, and ability to adjust focus. Good hand / eye coordination is required.
WORK ENVIRONMENT:
The work environment is similar to airport operation with vehicular traffic. The employee is regularly exposed to moving mechanical parts, high, precarious places, outside weather conditions, fumes or airborne particles, toxic or caustic chemicals, cold, and vibration. The noise level in the work environment is usually loud. Employees will work on an airport ramp around aircrafts and around heavy equipment.
Qualifications
High School diploma or GED equivalent

Valid Drivers License

Experince working with forklift, order picker, reach truck and pallet-jack required.

2+ years of warehouse experience required.

Strong communication and technical skills.

Attention to details and excellent trouble shooting and problem solving skills.

Computer skills with proficiency in Microsoft Word and Excel

Ability to be badged to work in secure areas of an airport

Ability to work Day or Night shift including weekends and holidays - 12 hour shifts - 3 1/2 days on and 3 1/2 days off
AN EQUAL OPPORTUNITY EMPLOYER
It is the policy of JBT Corporation to provide equal opportunity for qualified persons and not to discriminate against any applicant for employment because of race, color, religion, national origin, sex, sexual orientation, gender identity, age, disability, veteran status, citizenship, or any other characteristic protected by federal, state or local law at the JBT Corporation location to which this application is submitted. In addition, as a Federal Government contractor, JBT Corporation is an affirmative action employer. If you require accommodation during the application process, please contact the local Human Resources department. EOE-Females/Minorities/Protected Veterans/Individuals with Disabilities.
If you have a disability or impairment that prevents you from completing the online application, please seek the assistance of your local employment services agency. JBT maintains active relationships with local employment services agencies, and they have pledged their support in assisting any applicant needing help in applying. To find information on agencies throughout the United States, please go to.
You may also call Megan Meagrow at 844-286-4524 if your disability or impairment prevents you from applying online. NOTE: Do not use this number unless you need assistance because of a disability or impairment. The personnel attending this phone line will not be able to give you a status update regarding your application and will not be the individuals making a decision regarding your employment.
Requisition ID2019-4708
of Openings1
Posted Date1 month ago(7/16/2019 3:41 PM)
CategoryInstallation, Maintenance, & Repair