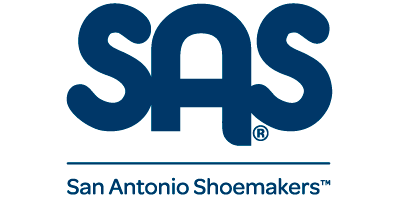 WAREHOUSE WORKER at San Antonio Shoemakers
DEL RIO, TX 78840-8502
Company Profile San Antonio Shoemakers (SAS), a San Antonio, Texas based privately held company, has been in business for over 40 years and has developed a reputation as a premier American manufacturer of high quality comfort footwear.  
Position SAS has an opening for an Order Filler/Picker who will report to the Order Fulfillment Supervisor and is responsible for accurately filling customer orders using Radio Frequency scanners (RF guns) and delivering them to the delivery platform in a manner that meets company standards for safety, security, and productivity.  
Education & Experience Requirements 
   • High school diploma or equivalent. 
   • Must be able to read English and count accurately, do simple math, and write legibly. 
   • Must be able to operate radio frequency.  
Job Qualifications 
   • Good eye and hand coordination. 
   • Able to follow directions and work independently or in a team. 
   • Enjoys a fast-paced environment. 
   • Have a can do attitude and willing to do whatever is needed. 
   • Safety conscious.  
Job Responsibilities 
   • Put merchandise from bins using RF scanners. 
   • Pull material according to the order ticket and ensure accuracy. 
   • Ensure shipments are accurate and free of damage. 
   • Transport pulled items to the shipping area. 
   • Conduct physical inventories as required. 
   • Maintain a clean, neat, and orderly work area.  
   • Assist in maintaining a safe environment.  
Must Have These Attributes/Attitudes/Aptitudes. 
   • Mature, responsible, and self-motivated with a strong work ethic. 
   • Demonstrate respect and empathy for co-workers, the team and the customer. 
   • Excellent attendance.  
Physical Requirements  
   • Must be able to remain in a stationary position for 8- 10 hours.  
   • Must be able to move, transport up to 50 lbs.  
   • The ability to detect details at close range.   
I have read and understand the duties, responsibilities and qualifications of this position and acknowledge that I can perform the essential functions of the job with or without an accommodation. I also understand that this is a summary of this position's duties and other responsibilities may be assigned as the company deems necessary. 
SAS is committed to hiring and retaining a diverse workforce. We are proud to be an Equal Opportunity/ Affirmative Action Employer, making decisions without regard to-race, color, religion, gender, gender identity or expression, sexual orientations, national origins, disability status, age, marital status or protected veteran class. No phone calls or agencies please