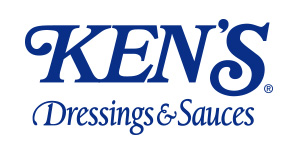 Wastewater Treatment Operator at Ken's Foods
Marlboro, MA 01752
SUMMARY
Ken's Foods, a fast growing food manufacturer of dressings and sauces, is seeking Wastewater Treatment Operators for 2nd and 3rd shifts.  This position will treat wastewater from process operation before discharging to city plant.
ESSENTIAL DUTIES AND RESPONSIBILITIES include the following:
Maintain compliance with city and state wastewater treatment rules and regulations
Make minor repairs to pumps, valves, and instruments
Keep proper records
Water sampling and testing as required
Gather and submit water tests as required
Maintain daily report
Monitor remotely status of the plant when not attended in rotation with another operators
On call as required
Return to the plant for corrective activities after hours when required
Participate actively in meetings associated with modification of plant and plant equipment
Make appropriate changes as required or recommended by plant designer and monitor
Conduct self-inspections and audits of facility documenting results.
Operate and maintain the overall plant
Coordinate and participate in the maintenance of plant equipment
Provide technical assistance to repairs being made documenting results.
Write work orders for repair work needed
Monitor status of plant maintenance backlog
Coordinate for maintenance of plant aeration bed
Monitor plant gas compression system that feeds the cogeneration system
Monitor and repair plant gas bubble
Monitor and repair plant scrubber
Maintain, monitor and repair plant glycol trap
Maintain plant in proper sanitary state
Develop and manage repair parts for the plant
Ensure plant equipment is functioning as designed
Make recommendations to plant improvement
Assist in recovery and cleanup when spills occur.
Support the loading of sludge trucks
Maintain and operate plant centrifuge
Work with vendors on cost control
Ability to conduct plant tours
Rebuild pumps and valves and or send out for repair as required
Request pumps and valves that are not economically repairable
Coordinate for area grounds keeping and vegetation control.
Ensure exterior of the facility is maintained.
Purchase raw materials required for the plant.

Polymer
Nutrients
Magox
ECT…

Other duties as assigned
ESSENTIAL QUALIFICATIONS
To perform this job successfully, an individual must be able to perform each essential duty satisfactorily. The requirements listed below are representative of the knowledge, skill, and/or ability required. Reasonable accommodations may be made to enable individuals with disabilities to perform the essential functions.
Education and/or Experience
High school diploma or general education degree (GED); or one to three months related experience and/or training; or equivalent combination of education and experience.
Certificates, Licenses, Registrations
Massachusetts Wastewater Treatment License (Class V); ability to get a license to operate boiler license.
Employment with Ken's Foods is contingent upon successful completion of a drug test, background screening, and pre-employment assessment.
21.42 - 31.31 /hour
Water Treatment Specialist / Waste Water Operator
What is this?