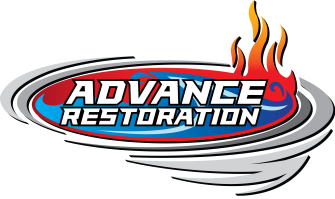 Water Mitigation Supervisor at Advance Restoration
CLINTON TOWNSHIP, MI 48036
We are looking for a Water Mitigation Manager with disaster restoration experience in water damage and mold remediation for our growing family owned company. Room for growth and advancement. The person that best suits this position is a people person, empathetic, and hard working.
URGENT! HIRING IMMEDIATELY!
As a water damage project supervisor you will be expected to manage, sell, supervise and produce mitigation work on a daily basis to accomplish daily and weekly production goals. You will also be responsible to work alongside your team to teach, train/coach, and help meet all production goals. Sales experience a huge plus!
Benefits:
Health insurance
Up to 3 weeks paid vacation
401 K
Company bonuses
Company cell phone
Company vehicle
Key Responsibilities as our Water Restoration Supervisor:
Oversee, mentor, and monitor technicians performing dry-out procedures and mold remediation.
Front line and first responder for our company.
Inspect new leads, present solutions to the customer, have work authorizations signed to begin mitigation/remediation work.
Obtain/create daily reports from technicians that document equipment used and work performed.
Learn to use Xactimate software to create billing for work performed
Work closely with Operations Manager to ensure proper schedule flow & timely job completion.
Through working with the Mitigation Manager, learn to use use Xactimate software to create billing for work performed.
Effectively communicate with technicians, colleagues, and customers.
Ensure projects are completed in established time frame and in accordance with IICRC guidelines.
Job Qualifications / Skills:
Able to use hand tools and electric tools safely and effectively.
Adept at running mitigation and remediation jobs from start to finish with all appropriate documents signed.
Ability to setup and use proper containment and PPE to ensure safety for client and technicians.
Must possess strong problems solving skills.
Demonstrates integrity and honesty at all times.
Must participate as a team player and share "best practices".
Communicates with customers and colleagues in a professional manner.
Able to use CRM software (DASH) for job records.
Ability to work in a fast-paced environment with a high volume of communication on a consistent basis and handle customers in a professional manner.
Willing to be coached - Accepts and applies corrective instruction quickly.
Assertive – Facilitates the sales process in a determined but friendly way.
Must possess a valid Michigan State Driver's License.
Other duties as required by position.
Experience / Physical Requirements:
IICRC Certifications preferred
3 Years Experience as Mitigation Supervisor or Mitigation/Remediation Field Supervisor
Basic general construction experience desired
Ability to perform each task wearing all required PPE equipment.
55,000.00 - 70,000.00 /year
company bonuses, 401k w/company match, Healthcare Benefits, Paid Vacation, Paid Sick Days, Company Vehicle/Truck, Company Cell Phone