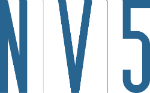 Water Resources Engineer at NV5
Boise, ID
Overview
NV5 (NASDAQ: NVEE) provides engineering and consulting services to public and private sectors, delivering solutions through five business verticals: Construction Quality Assurance, Infrastructure, Utility Services, Program Management, and Environmental. With offices nationwide and abroad, NV5 helps clients plan, design, build, test, certify, and operate projects that improve the communities where we live and work.
As engineers, architects, construction/program managers, environmental professionals and beyond, we play a significant role in shaping our communities through the services we provide. We are looking for passionate, driven individuals to join our team focused on Delivering Solutions and Improving Lives.
Talented, motivated, independent, ethical, civil/water resources engineer with EIT or PE and 3–5 years of practical experience in the analysis and design of civil engineering and water resources projects. Candidate should have a strong background in general civil engineering design. Candidate will work on a variety of water resources-related projects to support transportation and development projects in addition to stand-alone water resources projects. Anticipated projects include the analysis and design of: stormwater facilities, irrigation facilities, culverts, hydrology, open channel hydraulics, bridge hydraulics, floodplain modeling/mapping, hydrologic/hydraulic modeling, river/stream/habitat restoration and fish passage.
Responsibilities
• Working knowledge of and/or strong desire to learn the following:• Strong understanding of hydrologic and hydraulic (H&H) fundamentals.• Working knowledge and understanding of general civil engineering designs involving transportation, land development and water resources projects.• H&H modeling experience preferably includes solid understanding and working knowledge of multiple hydrologic methodologies/models (TR-55, HEC-HMS, etc) and hydraulic models (HEC-RAS, HEC-RAS-2D, HEC-GeoRAS, SRH-2D, etc)• Strong CADD (Civil3D and/or MicroStation) and GIS skills.• Candidate will work on and ultimately lead projects focusing on H&H modeling and design.
Qualifications
Education/Qualifications:• Bachelor's degree in Civil Engineering from an accredited university required.• Master's degree in civil engineering, hydrology, hydraulics, fisheries science, wetlands and/or other complementary disciplines preferred.• 3 – 5 years of experience in H&H analysis and design required.• Experience in design of civil, transportation and land development projects strongly preferred.• Hydraulic modeling experience including stormwater design software and HEC-RAS strongly preferred. Two dimensional modeling experience with HEC-RAS-2D, SRH-2D, Flow-2D preferred.• Hydrologic modeling experience including HEC-HMS software and TR-55 methods strongly preferred.• Advanced knowledge of, or experience with, GIS tools to produce flood inundation maps and GIS fundamentals including map projections and datums preferred.• Excellent oral and written communication skills required.• Strong working knowledge of Microsoft Word and Excel a minimum. Experience with additional Microsoft products/programs is a plus.• Independent, ethical, and highly motivated individual required.Certifications/Licenses:• PE or ability to secure PE within 2 years required; NCEES registration preferred.
NV5 offers a competitive compensation and benefits package including medical, dental, life insurance, PTO, 401(k) and professional development/advancement opportunities.
NV5 provides equal employment opportunities (EEO) to all applicants for employment without regard to race, color, religion, gender, sexual orientation, gender identity or expression, national origin, age, disability, genetic information, marital status, amnesty, or status as a covered veteran in accordance with applicable federal, state and local laws. NV5 complies with applicable state and local laws governing non-discrimination in employment in every location in which the company has facilities. This policy applies to all terms and conditions of employment, including, but not limited to, hiring, placement, promotion, termination, layoff, recall, transfer, leaves of absence, compensation, and training.