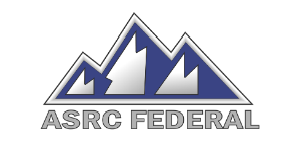 Web Developer, ASP NET - FAA at ASRC Federal
Atlantic City, UT 8405
ASRC Federal Technical Services (ASTS) has an immediate position for a Web Applications Developer (ASP.NET) that will also work with a variety of languages in an Oracle/SQL environment in support of our FAA engineering program.
* Provide real-time design and development, testing and interfacing of software and computer hardware systems in an Agile environment (ASP.NET, C#, HTML, CSS, PHP)
* Develop new mobile technology and modify existing software products to ensure the legacy applications remain compatible with new products deployed in a phased approach
* Provide software development and testing in an Agile environment/methodology
* Attend and may lead meetings, design reviews, working groups, and briefings
* Support recently deployed iPhones and development of mobile applications to replace a legacy, client-based application currently in use
* Report issues and recommend solutions
WORLD
ASRC Federal and its Subsidiaries are Equal Opportunity/Affirmative Action Employers. All qualified applicants will receive consideration for employment without regard to race, gender, color, age, sexual orientation, gender identification, national origin, religion, marital status, ancestry, citizenship, disability, protected veteran status, or any other factor prohibited by applicable law.
* Bachelor of Science in Computer Science or a related technical degree that includes 30 semester hours of a combination of computer science, mathematics and statistics and twelve (12) years of technical/related experience OR a Master's degree in a technical field and nine (9) years of experience
* Experience in software development to include ASP.NET, C#, PHP, HTML and CSS
* Experience with database development desired (Oracle/SQL)
* ASP.NET experience
* Javascript programming, C#, AJAX and Web Services a plus
* Any expsoure to web server side (Apache/IIS) is a plus
* Ability to obtain an FAA clearance which requires Permanent Residency or US Citizenship
Equal Opportunity Employer Minorities/Women/Protected Veterans/Disabled