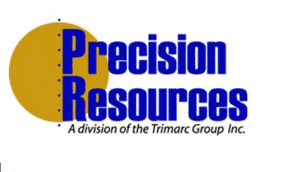 Web Developer C#, ASP.NET at Precision Resources
Birmingham, AL 35244
Precision Resources, a division of the Trimarc Group Inc. is presently recruiting for a Junior C#, ASP.NET developer for a permanent position in Birmingham, AL.  The qualified individual will work in a small team to develop new applications and assist in maintenance of existing applications.  This person will be exposed to all phases of the SDLC from design, development, testing, and support requiring excellent communication and documentation skills. This is great opportunity to gain experience in a formal development environment.
A Bachelor Degree is required to be a considered for the position.
REQUIREMENTS/QUALIFICATIONS:
1 – 2 years of experience in C#, ASP.NET, MVC, JavaScript, JQuery, Entity Framework
SQL Server Database, T/SQL
Knowledge of Object Oriented Analysis and Design
Proficient with Visual Studio and TFS
Experience with developing web applications and exposure to mobile development
COMPENSATION:
$50,000 - $55,000 depending upon experience
401K with company match
Vacation and Holiday pay
Health/Dental/Vision Insurance Group Life Insurance
Must be a US Citizen or Green Card holder as client will NOT provide sponsorship
For a current listing of all of our positions, please visit http://www.precisionresources.org/careers/
Precision Resources, a division of the Trimarc Group Inc., is one of the fastest growing consulting and recruiting firms providing top-tier Information Technology in the southeast.
Our IT Consulting and Recruitment Division is strengthened with our ability to match talented and experienced Information Technology professionals to the unique business needs of our clients. Our team-based approach allows us to combine our experiences in the IT industry to develop effective, customized solutions quickly and efficiently. Since we focus on building long-term relationships, we are always striving to provide higher quality service and produce better results.
We have become a strategic partner for Fortune 500 firms as well as small to medium sized companies because of the ability to quickly develop effective, customized solutions for time-sensitive initiatives for our clients.  From contract and consulting, to contract to hire and permanent placement, Precision Resources has a solution to meet your needs.
$50,000.00 - $55,000.00 /year