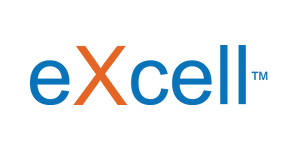 Web Development / Database Engineer at eXcell
Selkirk, NY 12158
Take your career to the next level with
e
X
cell
. We offer jobs with Fortune 1000 companies nationwide AND invest in your career development through our generous, annual training contribution.
We are seeking an experienced Web Designer / Database Engineer who will work alongside Process Control team members and operations to provide the manufacturing plant with website and data support. This scope includes system software, webpage design, website security, application design, database management, MES (manufacturing execution system) system development, and improvements.
The applicant should be trained, have experience, skills, and competencies in a web design and database management environment. Communication skills are a necessity to work with units to understand requests and anticipate future enhancements.
Overview:
60% web development /

40% back end

Help to set up data creation, data analysis, and presentation

Work within domain that currently exists, creating or activating ideas that have already been presented and approved

Take information that is requested and extract, create readable tables, format correctly, put into useable information for the requestor

Write process and procedures

Extract data from SQL Server, understand how it works, and insert and arrange information into already created templates
Specific duties will include:
Microsoft Visual Studio custom web application development

Update, design, construct, test, review, & deploy

Work and communicate between developer & teams

Understand the manufacturing process & design recommendations

Application migration as needed to new hardware

Microsoft SQL Server database setup & management

Manage database tables, stored procedures, security accesses, & views

Modify and create tables, data corrections

Manage ODBC connections for linked servers

Microsoft SQL Server SSIS (SQL Server Integrated Services)

Job setup, deployment, & management

Design, management, revision, & deployment of SSIS job packages

Job packages run scripts at scheduled intervals to retrieve & install data into DB tables for applications

Manage two (2) Application Windows Servers (Production / Development)

Manage two (2) SQL Database Servers (Production / Development)

Support 33+ site web applications and supporting databases

Server Acronis DCS Backup Jobs

NAS Storage Device setup for backups

Execute assigned Engineering Service Requests (ESRs)

Website changes, additions, updates from users
Position Requirements:
Demonstrated personal commitment to safety, environmental, health, and security practices

High school diploma (or equivalent) or higher education
5+ years with experience in:
Scripting language Knowledge

Visual Basic

HTML

SQL

Java

Software Knowledge

Direct experience Windows Server 2016 Operating System

IIS Setup, Configuration, & Management (Microsoft ASP.Net)

Microsoft Visual Studio 2017/2019 (Web)

Microsoft SQL Server Management Studio (SSMS) 2016

Manage Databases, Access, Stored procedures, jobs, & linked server connections.

Familiarity with Microsoft Access/ Microsoft Excel

Familiarity with Microsoft Server OS Windows 2016

Direct experience configuring and maintaining Windows-based servers and PCs

Experience writing code that has been successfully deployed in a plant or business environment

writing computer programs, coding, and scripting

Demonstrated ability to communicate effectively, both verbally and in written form

Demonstrated ability to multitask

Demonstrated ability to identify value-added tasks and work independently

Demonstrated ability to work in a self-directed environment

Demonstrated ability to work in a team environment, resolving issues and sharing knowledge

Demonstrated ability to work with others outside your area of expertise to understand and implement changes

Ability to work overtime as required, including occasional call-ins and weekends

Ability to lift 50 pounds
Desired Qualities:
Post-secondary training: computer science, networking, or programming

Microsoft or Cisco certifications
W2 only, no Corp to Corp. We are unable to sponsor H1B visas at this time. **
e
X
cell
Supports Equal Employment Opportunity**
e
X
cell
, a division of CompuCom Systems, Inc., a global company headquartered in Bellevue, Washington, provides IT staffing services and solutions to Fortune 1000 companies as well as small and medium business. For more information, visit
www.excell.com
.
- provided by Dice