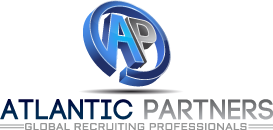 Web Focus Developer - Contract at Atlantic Partners
Symmes Township, OH
Job Description:
Web Focus Developer Plans, designs, develops and tests software systems or applications for software enhancements and new products. Most companies should be able to match to a specific software development engineer position. Use this position if company does not breakout software development positions such as Software Engineer (Applications) or Software Engineer (Systems).Typically requires an advanced Degree or equivalent and 5 years of relevant work experience. If no advanced Degree is acquired, then 10 years of relevant experience is required.
The Sr. WF Developer will be involved in all facets of BI application design, development, testing, deployment and maintenance. They must be capable of working independently without close supervision. He/she formulates client requirements into a written form and transforms them into specifications and development tasks. The Developer also performs data analysis and modifies or recommends changes in the database to facilitate the reporting application.
Senior WebFocus developer who is well versed in WebFocus report development. Looking for candidates with extensive experience of working with WebFocus which includes advanced report/dashboard creation using AppStudio/InfoAssist. Data modeling for report optimization.
The qualified candidate would have proven experience developing successful Business Intelligence and Analytics solutions in data warehousing, analytics and reporting, portal and dashboard development, and scorecard methodologies.
Responsibilities:
Ability to combine business needs and requirements into technical architecture and develop end to end solution blue print for a data driven solution
Ability to provide thought leadership around performance management and the information lifecycle
Ability to define and oversee the full development lifecycle for an external / internal facing BI solution
Ability to think "out-of-the-box " to design solutions that meet business needs
Responsible for high level design, development, documentation, and testing of solutions
Documentation of source-to-target mappings, data dictionaries, and the underlying data model and semantic layer
Knowledge of external facing UI development using combination of Portal development and BI technologies including but not limited to WebFocus
Excellent verbal and written communication skills between both the customer and all levels within the organization are required
Works on complex issues where analysis of situations or data requires an in-depth evaluation of variable factors.
Exercises judgment in selecting methods, techniques and evaluation criteria for obtaining results.
Networks with key contacts outside own area of expertise.
Provide analysis and design and leadership consulting services to clients using the IBI core product line and specialty products based on business requirements; specific tasks include, but are not limited to, application maintenance, application development, application deployment, application maintenance, and problem resolution
Display a working knowledge of Database Management Systems, including both legacy DBMS's and relational/SQL DBMS's.
Acquire a working knowledge of HTML, JavaScript, and Cascading Style Sheets for creating and interfacing WebFOCUS reports in a self-service environment

Qualifications:
Bachelors Degree (B.S. or B.A.) in a technical or business field; or equivalent work-related experience and/or training; or equivalent combination of education and experience.

Experiences:
5+ years development experience working with WebFocus to create custom reports and dashboards, and self-service reporting.
4+ years of database architecture and database design knowledge
3+ years of data analysis, construction and testing
2+ years of Business Analysis
Hands on experience in Data and BI Development in Big Data Environment.
Developing technical requirements based on business requirements