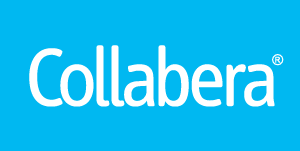 Web/Graphics Designer from Collabera
Austin, TX
Austin, Texas
Skills : ASP.net,JIRA
Description :

The Jr Web Developer / Content Manager will support IT initiatives for Sales, Marketing & Business Unit's roadmaps. Through direct interaction with stakeholders and internal business partners, the Jr Web Developer / Content Manager will help drive IT alignment with corporate goals and business needs. The Jr Web Developer / Content Manager will play a key role in defining business requirements and work alongside development teams for the successful execution of IT portfolio projects.

Jr Web Developer / Content Manager Responsibilities:

- Experience with WordPress Development and organization of content
- Comfortable with a variety of web development technologies, WordPress, PHP and MySQL
- Facilitate and document business requirements in order to align business demand with IT understanding
- Coordination with business users, subject matter experts and developers required
- Develop business acumen in order to properly manage business requirements, build use cases, storyboarding and testing scenarios
- Analyze system and business data in order to align with project requirements and functional documentation
- Assist in execution of project life cycle, including as-is and to be analysis, scope definition, process improvement and testing in both Agile and Waterfall methodologies
- Assist with problem solving and issue resolution – including escalation and prioritizations
- Agile and story boarding experience. Drive all project management and artifacts to completion to ensure project compliance

Requirements and Skills Needed:

- Problem Solving – ability to identify potential issues and drive team to solutions
- Excellent communication skills – ability to help translate business needs into IT deliverables
- Ability to work independently as well as in a team atmosphere
- Strong Office skills, especially in Excel and PowerPoint. MS Project and Visio a plus as well
- Agile and story boarding experience preferred
- Strong desire to take on additional responsibilities
- Strong desire to learn a variety of business models and processes, IT project governance and data analysis
- PMP certification Preferred

Education:

- A minimum of a Bachelor's Degree. New graduates are encouraged to apply.