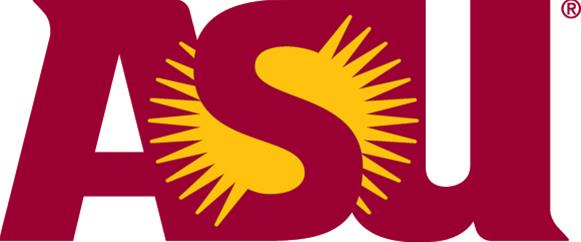 Web Site Technician (IT) at Arizona State University
ARIZONA STATE UNIVERSITY, AZ 85287
Web Site Technician (IT)
Arizona State University
College Of Lib Arts & Sciences
Campus: Tempe
64966BR
Job Description
The Website Technician for The College of Liberal Arts and Sciences is a flexible, creative, yet process-oriented individual. In this position, you will build new web pages and forms, maintain Drupal web sites, implement design layouts, respond to tickets and support requests and provide backup support for our Salesforce Marketing Cloud instance while interacting with the college's academic units and centers in a fast-paced and collaborative environment.
Reporting to the Sr. Director of Information and Marketing Technology, the Website Technician will work closely with the college's administration, academic units and centers to support and enhance ASU's enterprise web platforms and digital initiatives.
This position provides an environment for learning, developing skills and includes opportunities for professional development.
Salary Range
$46,800 - $57,500 per year; DOE
Close Date
19-January-2021
Essential Duties
Implements responsive front-end layouts with modern HTML, CSS and JavaScript.
Creates new web pages and forms.
Maintains Drupal websites with core updates and patches.
Monitors and addresses support requests received through The College's ticketing system.
Works collaboratively with a diverse group of colleagues, creating solutions to solve complex problems.
Identifies and troubleshoot issues with web-based applications.
Provides basic support for Salesforce Marketing Cloud users.
Remains abreast of technology trends within scope of expertise.
Plans/tracks projects and communicates with stakeholders via online project management system.
Minimum Qualifications
Associate's degree in Information Technology, Business, Communications or closely related field AND two (2) years web content, graphic design or electronic publishing experience, OR, any equivalent combination of experience, and/or education from which comparable knowledge, skills and abilities have been achieved.
Desired Qualifications
Experience with Drupal 7, 8 and 9, Drupal themes, HTML, CSS, JavaScript and JS frameworks/libraries (ReactJS, JQuery) Responsive Design, Adobe Creative Cloud and Git version control.
Experience building and testing responsive web pages and mass marketing emails using design assets provided via Adobe CC suite tools.
Experience with macOS, Windows, iOS, Android, Linux (i.e., major desktop and mobile operating systems).
Experience balancing multiple project workloads simultaneously and working effectively with individuals and teams within a diverse environment.
Evidence of effective customer service skills.
Evidence of effective written and verbal communication skills.
Experience working in a higher education setting.
Creative and critical thinking skills and attention to detail.
Working Environment
Activities are primarily performed in a regular, climate-controlled office setting subject to extended periods of sitting, standing, walking. Visual acuity and manual dexterity associated with daily use of desktop computer; bending, stooping, reaching and lifting up to 20 pounds. Ability to clearly communicate to perform essential functions.
Department Statement
The College of Liberal Arts and Sciences is the largest college at ASU and is organized in a divisional structure comprised of Humanities, Natural Sciences, and Social Sciences. The atmosphere is collegial, priorities are fluid and demands for assistance come from many directions. This position provides an opportunity to exercise initiative, work with very diverse populations and enhance leadership skills.
The College offers the greatest choice and diversity of studies of any school at Arizona State University, the largest public university in the United States. In addition to top academic programs, award-winning faculty, and state-of-the-art lab and research facilities, The College offers unique opportunities to explore a vast spectrum of academic disciplines - from science and math to languages and philosophy - that few other colleges and universities can provide. With 12 schools, seven departments, three programs, 90 majors, 131 graduate degrees, and 40 world-class research centers and one-of-a-kind institutes, The College is redefining liberal arts and sciences education for the 21st century.
ASU Statement
Arizona State University is a new model for American higher education, an unprecedented combination of academic excellence, entrepreneurial energy and broad access. This New American University is a single, unified institution comprising four differentiated campuses positively impacting the economic, social, cultural and environmental health of the communities it serves. Its research is inspired by real world application blurring the boundaries that traditionally separate academic disciplines. ASU serves more than 80,000 students in metropolitan Phoenix, Arizona, the nation's fifth largest city. ASU champions intellectual and cultural diversity, and welcomes students from all fifty states and more than one hundred nations across the globe.
ASU is a tobacco-free university. For details visit www.asu.edu/tobaccofree
Arizona State University is a VEVRAA Federal Contractor and an Equal Opportunity/Affirmative Action Employer. All qualified applicants will receive consideration for employment without regard to race, color, religion, sex, sexual orientation, gender identity, national origin, disability, protected veteran status, or any other basis protected by law.
Notice of Availability of the ASU Annual Security and Fire Safety Report
In compliance with federal law, ASU prepares an annual report on campus security and fire safety programs and resources. ASU's Annual Security and Fire Safety Report is available online at https://www.asu.edu/police/PDFs/ASU-Clery-Report.pdf . You may request a hard copy of the report by contacting the ASU Police Department at 480-965-3456.
Relocation Assistance – For information about schools, housing child resources, neighborhoods, hospitals, community events, and taxes, visit https://cfo.asu.edu/relocation-services .
Employment Verification Statement
ASU conducts pre-employment screening which may include verification of work history, academic credentials, licenses, and certifications.
Fingerprint Check Statement
This position is considered safety/security sensitive and will include a fingerprint check. Employment is contingent upon successful passing of the fingerprint check.
Instructions to Apply
Application deadline is 3:00PM Arizona time on the date indicated.
Please submit a letter of interest explaining why you would like to work in a university setting, along with a detailed resume that clearly illustrates prior knowledge and experience meeting the minimum and desired qualifications stated in this requisition.
Please include all employment information in month/year format (e.g., 6/88 to 8/94), job title, job duties and name of employer for each position.
ASU does not pay for travel expenses associated with interviews, unless otherwise indicated.
Only electronic applications are accepted for this position.
IMPORTANT NOTE: What is the meaning of "equivalent combination" in the minimum qualifications? It means one year of higher education or 24 credit hours, is equal to one year of experience. For example, a four year Bachelor's degree is equal to four years of experience.
64,784.00 - 111,679.00 /year
Site Safety Specialist
What is this?