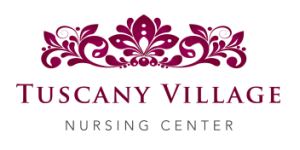 Weekend Double Nurse (RN or LPN) at Tuscany Village Nursing Center
Oklahoma City, OK
Tuscany Village Nursing Center is currently seeking an experienced RN or LPN to join our nursing team on our weekend doubles shift. As one of our nurses, you will play a key role in creating a positive resident experience by providing quality compassionate healthcare.
Job Responsibilities
As a Weekend Doubles Nurse, you will participate in the delivery of patient care in accordance with facility clinical systems, regulatory requirements, and physician orders. You will be responsible for ensuring that the highest quality services are delivered in a customer-service-friendly environment.
Responsibilities include:
Observing patients, charting, and reporting changes in patients' conditions
Answering patients' calls and determining how to assist them
Providing basic patient care or treatments
Working as part of a healthcare team to assess patient needs, plan and modify care, and implement interventions
Requirements:
Current LPN or RN license in the state of Oklahoma
Previous skilled nursing experience
Able to work weekend doubles shift
Solid understanding of clinical operations and regulatory compliance
Excellent communication and interpersonal skills