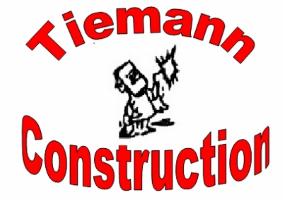 Welder at Tiemann Construction, Inc.
Baltimore, MD 21222
Certified Welder ( Baltimore, MD )
compensation: 
Salary is based on experience & certifications
Small, local welding company looking for a certified welder. You must have a welding certificate along with experience. Salary is based on experience. 

Key Duties and Responsibilities:

Pass a Vert Butt weld test. Tested on 1/2 plate w/30 degree bevel using 7018 electrode.

Pipe Welding A Plus

Have the ability to position weld

Be able to fit.

Be able to weld a minimum of 50 diameter inches in 8 hours

Prefer a minimum of 2 years industrial welding experience

Must be familiar with rigging, torch cutting, grinder & wire wheel operation, leveling, and use of measurement tools

Must have own tools of trade in good operating condition

Ability to climb 40 foot extension ladders and work on all types of ladders

Ability to operate scissor lifts, fork trucks, boom lifts, lulls and other industrial equipment safely

Must be able to work at heights in a safety harness

Must have a valid driver's license.


Must be able to drive to and from job-sites.

Ability to see and hear industrial equipment moving around the job site.

Requires face to face communication and contact with others ( face to face, telephone, email, or otherwise)

Capable of working alone up to 12 hours carrying out assigned tasks

Capable of working days, nights and weekends.

Capable of lifting 75 lbs frequently during the day

Must be able to stand, stoop bend, kneel and squat for extended periods of time

Must be able to start work on time everyday.

Requires working in very hot (above 100F) or very cold (below 10F) temperatures and the ability to wear all required safety PPE in these conditions.

Position requires pre-employment drug screening, felony screening, and DUI screening

As a representative of the company, individuals should be well groomed

Must not have a DUI, DWI or Drug conviction within the last year. If you do you will not be hired.

Company is a tobacco-free workplace and, as such, no tobacco products are allowed during the workday on the job-site(s).

Please email your resume, welding certifications and salary requirements to:

tmanconstruction@verzion.net



No phone calls please, after I receive your resume and I feel you are a good candidate for the welding job, I will contact you. Thank you !
Principals only. Recruiters, please don't contact this job poster.
do NOT contact us with unsolicited services or offers

Salary is based on experience & certifications