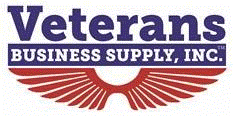 Wellness Fitness Consultant at Mabbett & Associates, Inc.
Washington, DC 20003
Mabbett & Associates, Inc. (Mabbett®) is seeking an experienced, competent and self-motivated professional to support a long-term client of the firm. This is a full-time, forty hour per week position imbedded at the client's facility located near the U.S. Capitol, Washington, D.C. The general work schedule will be Monday through Friday, 7AM – 4:30PM, with occasional nights and weekends.

The client's Wellness-Fitness Division (WFD) manages three Fitness Centers (i.e. gymnasium), and provides wellness, nutrition and group-individual physical fitness programs for its personnel.

Qualifications

• Associate's degree in physical education-fitness, kinesiology, exercise science, exercise physiology, biomechanics, or athletic training. Bachelor's degree is preferred.
•8 years of progressive experience in physical fitness assessments and training, personal coaching, and related activities. Ideal candidate will have prior experience working in law enforcement.
• Training and experience in fitness assessments, exercise prescriptions and wellness programming; and be qualified to perform various types and levels of group exercise classes including but not limited to calisthenics, stretching, and aerobics.
• Certification as Personal Trainer (CPT). This may include the American Council on Exercise (ACE), National Academy of Sports Medicine (NASM), National Council on Strength and Fitness (NCSF), International Sport Sciences Association, or equivalent certification body and proof of Continuing Education Unit's (CEU's) necessary for maintaining certification.
• Current American Red Cross or American Heart Association Cardio-pulmonary Resuscitation (CPR), Automated External Defibrillator (AED), and First Aid training and certifications are required.
• This position requires excellent interpersonal, communication, time management and coordination skills as the position will work closely with individuals and groups on a regular and on-going basis. A positive, constructive and pleasant demeanor is needed.
• Must possess a current and valid state/District of Columbia driver's license.
• Must be a U.S. Citizen and able to successfully pass client security clearance background check.
• Retired military and veterans are strongly encouraged to apply

Responsibilities

The Wellness/Fitness Associate/Consultant will conduct the following specific tasks­scope of work/services as outlined herein.

• Implement the client's pre-participation evaluation and annual re-stratification process in accordance with the client's Wellness/Fitness Guidelines and Administrative Policies.
• Implement fitness programs (programs may include components such as fitness assessments, exercise plans, equipment and exercise orientations, muscular/strength training, and cardiovascular training) in accordance with the client's Wellness/Fitness Guidelines and Administrative Policies and agency requirements.
• Provide orientation, instruction, and advice on safe and effective use of various pieces of exercise equipment in each of the Fitness Centers.
• Provide regularly scheduled group exercise classes (e.g. low, medium, and high impact aerobics, step aerobics, toning and stretching) at various competency levels (easy to hard).
• Provide daily routine maintenance and cleaning. of existing equipment to help ensure basic sanitization, quality, reliability, and safety. Advise management of fitness equipment requiring repair and/or more significant maintenance in accordance with manufacturer's recommendations.
• Notify facility management regarding overall facility cleanliness.
• Ensure that supplies, equipment, files and personnel records are maintained and properly secured in storage area.
• Proficiency in Microsoft Office ®, particularly Word® and Excel®.
• Some lifting and moving of light to medium weight equipment will be required.

Base Location

This position is based in Washington, D.C.

About the Firm

Mabbett, established in 1980, provides integrated multi-disciplinary EH&S, and architectural-engineering design services. For 40 years, Mabbett has delivered value-added professional services to Federal, state and local agencies and industry, and commercial enterprise. Mabbett and VBS are US Department of Veterans Affairs (VA), Center for Verification and Evaluation (CVE), verified Service-Disabled Veteran-Owned Small Business (SDVOSB) with temporary headquarters located in Burlington, Massachusetts and regional offices located in New Jersey, Rhode Island, New York and Virginia. The firm is an Equal Opportunity and Veteran Friendly Employer. All qualified applicants will receive consideration for employment without regard to race, color, religion, sex, sexual orientation, gender identity, national origin, veteran or disability status. For more information, visit: www.mabbett.com

Mabbett offers a comprehensive benefits package to eligible employees, including: Blue Cross/Blue Shield medical insurance; Delta Dental insurance; Blue Cross 20/20 Vision plan; 401(k) plan with a company match; profit sharing retirement plan; performance and year-end bonus programs; group life, short and long-term disability, and travel-accident insurance, professional development programs and much more.

To apply, please submit resume to Human Resources via U.S. Mail, email or fax and include resume reference code: Washington – Wellness-Fitness Associate/Consultant 2020. No telephone calls please.
51,229 - 75,375 /year
Fitness / Wellness Manager
What is this?