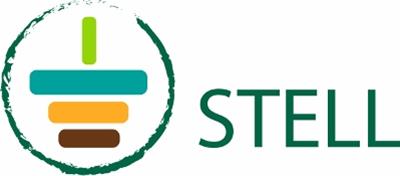 Wetlands Biologist at Stell
Seattle, WA 98101
Overview:
Performing wetland, stream, and habitat assessments for a large transportation project near Puyallup, WA beginning in late February 2021; with the option to continue with Stell on future projects.
Responsibilities:
Participate in all project tasks ranging from scoping and research to fieldwork, data analysis, and report preparation
Conduct wetland delineation, ordinary high water mark delineation, and jurisdictional ditch analyses.
Complete T & E species assessments and Endangered Species Act documentation
Perform critical areas monitoring
Work well with the entire project team, including Stell employees, other consulting firms' staff, clients, etc.
Support agency coordination
Support environmental permitting processes (HPA, USACE 404, Ecology 401, SEPA, NEPA, shoreline, and local critical areas)
Ensure technical quality and safety in all aspects of job performance
Perform other tasks as assigned.
Qualifications (Education and Experience):
Bachelor of Science or Bachelor of Arts or equivalent degree in biology, botany, environmental studies, fisheries, soil science, wildlife, agriculture, or related field.
2+ years of wetland/stream experience in Washington State.
Society of Wetland Scientists' WPIT or PWS certification preferred.
The individual shall be familiar with the following methods:

Regional Supplement to the Corps of Engineers Wetlands Delineation Manual: Western Mountains, Valleys, and Coast Region (Version 2.0) (USACE 2010)
Corps of Engineers Wetland Delineation Manual (Environmental Laboratory 1987). As modified by the appropriate regional supplement.
Washington State Wetlands Identification and Delineation Manual (Ecology 1997). Only if a local Critical Areas Ordinance requires its use.
2004 and 2014 Washington State Wetland Rating System for Western Washington (Hruby, 2004/2006 and 2014).
County/City wetland rating systems (where appropriate).
Wetland Functions Characterization Tool for Linear Projects (WSDOT, 2000).

Additionally, the individual shall be familiar with the WSDOT Wetland Guidelines, particularly the WSDOT Delineation Guidance, WSDOT Delineation Standard Operating Procedures, and WSDOT Wetland and Stream Assessment Report Template and Example.
All qualified applicants will receive consideration for employment without regard to their race, color, religion, sex, or national origin.
Please submit a cover letter, indicating salary requirements and availability, along with your CV/resume as a PDF or Word file to careers@stellee.com . No phone calls please.