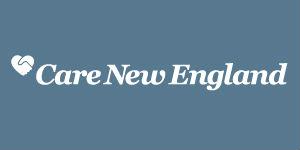 WIH-Genetic Counselor at Care New England
Providence, RI 02905
Job Description: The Genetic Counselor in the Breast Health Center would provide genetic counseling and cancer risk assessment services to individuals at risk for hereditary cancer syndromes.  These referrals come from a variety of internal and external sources. The counselor will be part of novel service delivery models for genetic counseling and testing.  The Genetic Counselor will provide education within the local medical community as well as participate in the education of our Gyn/Onc and Breast Fellows, Brown Medical School students/residents, Physician Assistants and Genetic Counselors.  There will be opportunity to develop the cancer genetic counseling program and referral base as well as be part of national and regional research efforts.
The Genetic Counselor must be able to work with patients who have diverse cultural backgrounds, diverse life experience, education levels, life styles and socioeconomic statuses.  Sensitivity and the ability to work with patients confidentially and positively are essential.
Knowledge of health care systems, health insurance authorization processes, community resources and the ability to work as a member of an interdisciplinary team are essential skills and knowledge required for this Genetic Counselor position.
Specifications: Master's degree in Genetic Counseling or Human Genetics from a college or university program accredited by the Accreditation Council for Genetic Counseling (ACGC) or a Master's degree in clinical or medical genetics prior to the establishment of the ACGC.      Board certified or board-eligible genetic counselor; board certification is required according to the availability of the certification exam.  Proficiency in the English Language required.
WIH internal posting period: 11/18-11/24/2020