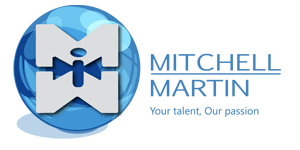 Windows Engineer at Mitchell Martin Inc
Columbus, OH
Description
Our client, a global financial services firm with investment, research, banking, finance, insurance, and other businesses,is seeking aWindows Engineer.
Location:Columbus, OH
Position: Contract

Description:
First point of contact to support a designated business group with responsibility for one or more of the following: root cause analysis, change management, incident management (coaching, docum, QA, training/cert., oversight of incident ops, governance, tools, process, crisis mgmt), problem management, service improvement, internal/external customer file transmission design, discovery/gathering/documenting of business needs and requirements, business communication.

Role should include as its primary duty either:
(a) the exercise of discretion and independent judgment with respect to matters of significance.
(b) Design work (Design means a tailored design in order to meet a specific client request) or
(c) Programming (Programming means writing original programs using computer code that is intended for use on a wide scale basis.) This position should typically be used for an advanced or lead level resource.

Roles and Responsibilities:
Windows engineering project duties and internal projects as assigned focusing on Mrotgage Express parallel workstreams.

Skills:
Design and deployment of Enterprise Windows Server and Infrastructure components.
Experience in Application installation, troubleshooting and testing.
Excellent analytical skills, time management and task prioritization abilities and excellent verbal/written communication.