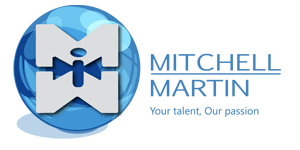 Windows Engineer at Mitchell Martin Inc
New York, NY
Description
Our client, a global financial services firm and a market leader in securities, asset management and credit services, is seeking a Windows Engineer.
Location: New York, NY
Position: Contract
Position Description
This is a Windows engineering role within a highly distributed global enterprise organization. The position is extremely technical and hands-on with an equal focus on both Windows desktop and server. The ideal candidate will have a very strong technical foundation that is supported by excellent writing and speaking skills.
Skills Required
Expert skill with Microsoft desktop and server operating systems (Windows XP/7 and 2003/2008)
Experience with the analysis of Windows performance data
Experience using Sysinternals tools to troubleshoot a Windows machine
Scripting proficiency in either PowerShell, Perl or Python
Solid understanding of Windows infrastructure (Active Directory, Group Policy, Client)
Ability to write technical and operational management documentation (system design and engineering documents, operational runbooks)
Skills Desired
The following would be pluses:
Experience working with performance monitoring tools, such as SCOM or Systrack
Familiarity with virtualization technologies, (ESX, XenDesktop)
Experience with relational databases (SQL, Oracle)
Experience with modern databases for distributed data (Hadoop, Splunk, MongoDB, Cassandra, CouchDB)
Experience visualizing data via tools and techniques
Any Windows Development experience (C#, C , VB.NET, HTML5)
Experience deploying .NET applications to Windows/IIS