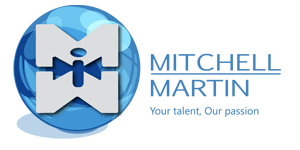 Windows SA 3rd level support at Mitchell Martin Inc
New York, NY
Description
Our client, one of the top US investment banks, offering securities underwriting and trading, mergers and acquisitions advice, research, private equity investment, and risk management products, is seeking a Windows Systems Administrator.
Location: New York, NY
Position Type: Contract (6 Months)
Job Description:
Responsibilities include 24x7 3rd level support for keeping the mission critical infrastructure up 100% of the time, providing day to day technical and developer support and working with the Engineering, networking Information Security Office in developing and implementing global standards. Additional responsibilities include building and supporting the Disaster Recovery initiatives of the firm and ensuring Infrastructure compliance against our client's security baseline and Audit requirements as well as conforming to OATS and Federal Regulatory requirements. Work with Certification and Engineering team to review OS standards and provide feedback on operational status of new technologies. This admin will also be responsible of project coordination and work with the colleagues in Singapore.

Required Skills/Experience:
5 years of experience in Operating systems: Windows 2000, Windows NT.
years of experience in Operating systems: Windows 2003
1 year of experience for VMWare
3 years of experience in System Software: RAID, MS Clustering, Veritas Netbackup, Veritas Volume Manager, Client, NetIQ, QIP, VMware, EMC Powerpath, Qlogic
5 years of experience in DNS, WINS
5 years of experience in Performance monitoring, troubleshooting
5 years of experience in Networking: Routing, TCP/IP, SNMP
1 year of experience in Egenera hardware
5 years of experience in HP/Compaq Server Suites (DL/Client series) hardware
years of experience in IBM Blade hardware

Financial industry experience desirable.