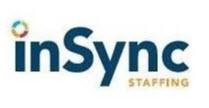 Wireless Aquisition Coordinator at Insync Staffing
seattle, WA
Allstates Consulting Services is looking for Site Acquisition Specialist. This position requires knowledge in the area of site identification, zoning, leasing, permitting and other aspects of wireless site placement. Previous experience working with tower owners, builders, carriers or leasing companies is a must.

Job Description:
Conducts site acquisitions for customer wireless construction projects.
1. Conduct site acquisitions including site identification, analysis, and qualification through completion of zoning approval.
2. Coordinate with project management teams to ensure sites meet customer requirements.
3. Negotiate the leasing and/or purchasing of sites.
4. Obtain all necessary permitting/zoning approval from national and local agencies.
5. Participates in special projects as required.

Education:
Bachelor's Degree in a related discipline, or the equivalent combination of education, professional training, or work experience.

Qualifications:
2-5 years of related real estate acquisition experience.
Pay is Based on experience in SAS activities as well as local market experience.
Must be able to pass a 7 year Criminal Check
Must be able to pass Drug screening.
Must have a valid DL.