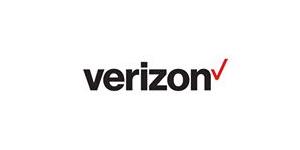 Wireless Project Manager at Verizon
Wallingford, CT 06492
What you'll be doing...
This job requires an experienced engineer to lead the project implementation for the New England iEN Hub strategy and roll out with responsibilities centered on both project management and technical leadership.
Responsibilities include:
With a stakeholder team from Engineering, RF Design/System Performance and Network Assurance - establish and maintain the NE iEN Hub strategy

Develop and maintain a project planto clearly capture the overall strategic drivers, technical dependencies, rollout milestones and schedule, and overall status.

Ensure alignment with HQ and Territory strategies and goals

Clearly communicate the Project Planpriorities to Engineering, RF/SP, Network Assurance

Coordinate and schedule resources across multiple organizations to align project requirements with business goals and objectives.

Develop and implement corrective action plans to mitigate all issues and impacts to the project schedule and overall business objectives.

Manage regular alignment meetings with the Core Team -RF/SP/Engineering/Network Assurance.

Manage the vendor activities, aligned to our implementation goals.

Create needed reporting and tracking

Provide all needed status reports, dashboard views and status updates for our internal team, our Executive team, and for Territory/HQ

Align NE reporting with Vendor reporting and Executive Readouts

Proactively assess and work with the team to address any impacts to existing tools and processes at both the design and implementation of this technology introduction.
What we're looking for...
You'll need to have:
Associate's degree or two or more years of work experience.

Three or more years of relevant work experience.

Knowledge of wireless network design and implementation

Knowledge of wireless fronthaul/backhaul networks including the types of circuits and configurations used.

Experience in planning, forecasting and project management
Even better if you have:
Bachelor's degree or related field.

Experience in Transport Engineering including MPLS, fiber/equipment diversity concepts, IPv4,/IPv6 concepts, and experience with Nokia 77xx-series routers.

Knowledge of the current 4G evolution, open CPRI and related technology drivers

Strong computer skills and some experience with reporting tools, databases, data design and UIs.

Ability of managing multiple complex initiatives at the same time.

Ability to identify and communicate critical project information/status updates to team members, to management and to executive leadership.

Ability to solve practical problems and carry out responsibilities with minimal supervision.

Ability to present information in one-on-one and small group situations clearly and concisely.

Good interpersonal and communication (both written and verbal) skills.

Highly motivated, organized, self-starter and team player with ability to work in a highly focused, team-centric environment.
When you join Verizon...
You'll be doing work that matters alongside other talented people, transforming the way people, businesses and things connect with each other. Beyond powering America's fastest and most reliable network, we're leading the way in broadband, cloud and security solutions, Internet of Things and innovating in areas such as, video entertainment. Of course, we will offer you great pay and benefits, but we're about more than that. Verizon is a place where you can craft your own path to greatness. Whether you think in code, words, pictures or numbers, find your future at Verizon.
Equal Employment Opportunity
We're proud to be an equal opportunity employer- and celebrate our employees' differences,including race, color, religion, sex, sexual orientation, gender identity, national origin, age, disability, and Veteran status. Different makes us better.
"213b0faa-14cd-4257-b503-55ab888ac6d8
213b0faa-14cd-4257-b503-55ab888ac6d8
213b0faa-14cd-4257-b503-55ab888ac6d8
213b0faa-14cd-4257-b503-55ab888ac6d8
213b0faa-14cd-4257-b503-55ab888ac6d8
213b0faa-14cd-4257-b503-55ab888ac6d8
213b0faa-14cd-4257-b503-55ab888ac6d8
213b0faa-14cd-4257-b503-55ab888ac6d8
213b0faa-14cd-4257-b503-55ab888ac6d8
213b0faa-14cd-4257-b503-55ab888ac6d8"