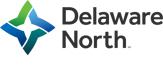 Writer, Business Development at Delaware North
Buffalo, NY 14202-2285
Our Exciting Work Environment
This position will be based out of Delaware North's new global headquarters, a state-of-the-art, 12-story, mixed-use building in downtown Buffalo, N.Y. The headquarters facility, reflective of our values, integrates the latest advances in environmental, energy conservation and office design.  
The Opportunity
We are seeking an exceptional and highly experienced business development (BD) writer to support Delaware North's new in-house team. This position is expected to possess an aptitude and ability to create original, persuasive and impactful long- and medium-form business development and marketing copy to accompany creative, delivering upon the communication objectives of BD and operational leadership. 
The position must also have exceptional technical writing, editing and proofreading skills and the ability to grasp and communicate complex concepts, including addressing financial, construction and operational requirements contained in requests for proposals from public-sector entities. It also requires a strong understanding of industry standards and practices related to BD and proposal writing, and the ability to work with clients (internal and external) to understand objectives, develop strategies, coordinate project flow and meet deadlines.
Responsibilities include:
Work closely with the BD team to develop project scope, win strategy and messaging for new business development proposals and renewals.

Use input and insights from subject-matter experts such as subsidiary leadership, operations team members, culinarians, financial experts, the human resources team construction managers and architects to develop content and communication strategies to achieve stated objectives.

Write, edit and revise all copy for accuracy and brand management.

Demonstrate knowledge of Associated Press style and proper grammar and punctuation.

Manage writing projects from start to finish; review all major deliverables to ensure quality standards and expectations are met.

Devise "best practice" approaches and communication models.

Oversee development and management of a content library for all business lines.

Develop written content to support client presentations such as speaking notes, bullets for PowerPoint/Keynote, signage or collateral.

Develop and write brand standard guides for BD.

Collaborate with Corporate Communications and the Creative Studio teams to support content development for strategic business development and marketing projects, including brochures, ads, video, websites, internal and external publications, corporate or unit events and promotional materials.

Lead and mentor other BD copywriters.

Demonstrate knowledge and ability to enhance and make final corrections to copy for a variety of creative applications.

Exhjibit passion for continuous learning to build own and team member skill sets while accomplishing key initiatives and projects.

Build effective relationships at all levels of the organization while understanding client needs, the Delaware North brand, budget constraints, project timelines and efficiencies when writing copy.
Experience requirements for this role include:
Bachelor's degree in Creative Writing, English, Journalism or similar

Minimum of 10 years of experience writing long- and medium-form copy for business development proposals, grants, contracts or other applicable technical editorial copy.

Proven ability to work in a fast-paced environment, deliver upon deadlines and manage multiple projects at one time.

Experience with

Microsoft Office applications.

Experience managing other writers is preferred.

Must be able to t

ravel up to 10 percent based on projects.

A portfolio with writing samples is required if selected to interview.
Who We Are
Take your career beyond the ordinary—to the extraordinary.
At Delaware North, you'll love where you work, who you work with, and how your day unfolds. Whether it's in sporting venues, casinos, airports, national parks, iconic hotels, or premier restaurants, there's no telling where your career can ultimately take you. We empower you to do great work in a company with 100 years of success, stability and growth. If you have drive and enjoy the thrill of making things happen - share our vision, grow with us.
Delaware North is one of the largest privately held hospitality companies in the world. Founded in 1915 and owned by the Jacobs family for more than 100 years, Delaware North has global operations at high-profile places such as sports and entertainment venues, national and state parks, destination resorts and restaurants, airports, and regional casinos. Our 55,000 employee associates are dedicated to creating special experiences one guest at a time in serving more than a half-billion guests annually. Delaware North operates in the sports, travel hospitality, restaurant and catering, parks, resorts, gaming, and specialty retail industries and has annual revenue of about $3 billion. Learn more about Delaware North, a global leader in hospitality, at www.DelawareNorth.com.
All applicants will be subject to a pre-employment background check and may be subject to a pre-employment drug test depending upon the position and/or client requirements.
Delaware North Companies, Incorporated and its subsidiaries consider applicants for all positions without regard to race, color, religion, creed, gender, national origin, age, disability, marital or veteran status, sexual orientation, or any other legally protected status.  Delaware North is an equal opportunity employer.
#LI-PE1