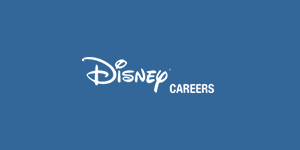 Writer/Producer (Promo FreeForm) at Walt Disney Company
Burbank, CA
Job Summary:
Freeform is a TV and streaming network that appeals to the almost-adult in almost everyone. We love both pop culture classic movies and original shows that tell boundary-pushing stories. We dare to care about things like championing racial equality, LGBTQ+ rights, and putting an end to those tired standards of beauty. We are real, original, relevant and looking for a WRITER/PRODUCER.

We want someone that thinks differently, has a social first attitude, and pushes creative boundaries each and every time. The Promo WRITER/PRODUCER should inspire the rest of the team with bold, innovative concepts that craft an incredible story no matter what medium. While the job focuses on creativity, the position also requires a developed sense of responsibility and organization. You own your projects from start to finish. You're the best writer we know. You can sell in an idea with passion and ease to CD's and management … why? Because you believe in it that much. Passion and hard work are our norm, and are embraced and supported throughout the department.

Responsibilities:
Write and produce short form/promo content for social and broadcast.
Utilize writing skills and present multiple concepts for each assignment.
Stay ahead of the curve on current industry trends and competitive scheduling and creative.
Pitch ideas or campaigns and participate in brainstorming meetings.
Work with research and marketing to understand target demo (W18-34).
Communicate concepts to graphics designers and supervise delivery.
Lead and execute ideas and concepts that are relevant, innovative and push the envelope.
Generate big, simple ideas that work across all platforms and engage with the demo.
Direct voiceover talent.
Amend, devise and develop creative in response to feedback from Creative Directors.
Consistently produce work that meets and exceeds objectives.
Serve as a creative problem solver on network schedule changes and last minute communications.
Basic Qualifications:
Minimum 4 years of experience Promo writing and producing Promo spots for a broadcast or cable television network, a movie trailer house or an ad agency.
Working knowledge of editing systems and workflows.
Experience supervising editing sessions and directing an editor.
Ability to effectively direct voiceover talent.
Ability to creatively problem-solve.
Must be able to work on multiple projects at once.
Must be able to work under pressure against tight deadlines.
Have excellent time management skills.
Have an understanding of marketing concepts and brand management.
Understand the target demo and how to speak to them.
Understand all phases of pre-production, production and post-production.
Demonstrate excellent people skills.
Demonstrate strong work ethic.
Ability to develop credibility and strong working relationships in a complex organization.
Preferred Education
Bachelor's Degree or equivalent experience.