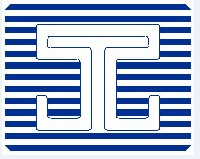 Yard Supervisor at STS Steel
Schenectady, NY 12305
LOOKING FOR A YARD SUPERVISOR!
STS Steel is currently seeking to fill the position of Yard Supervisor. The ideal candidate is self-motivated, needs little direct supervision, is organized, multi tasks and has the ability to coordinate the efficient delivery of material to the shop floor. The individuals must understand the potential dangers of working in a complex / busy environment handling large pieces of steel therefore must follow all safety guidelines.
Responsibilities include:
Responsible for maintaining inventory in an orderly manner so the inventory can be quickly retrieved when needed.
Direct the loading and unloading of materials.
Coordinate all shipping orders for the company.
Oversee vehicle operators and employees assigned to the yard.
Understanding and adherence to all company safety standards.
This is a working / hands on supervisor role. This individual is expected to lead by example by performing the same tasks as the employees they are supervising.
Qualifications:
5 years of relevant experience.
Valid driver's license.
Proven ability to safely operate forklifts and yard vehicles.
Overhead crane experience preferred.
Ability to make quick decisions in a fast-paced environment.
Honest, trustworthy, accurate, self-motivated, and dedicated to their career.
Pay and Benefits:
STS Steel offers a comprehensive compensation package including a competitive salary as well as:
Health, dental & vision insurance
401K with employer match
Employee Stock Ownership Program (ESOP)
Paid holidays and paid time off (PTO)
Opportunity to grow in an environment of integrity and trust.
STS Steel is an employee owned, highly respected steel fabricator of bridges, buildings, and hydraulic structures. STS Steel holds AISC quality certification for Buildings, Advanced Bridges, Hydraulic Structures with endorsements for Sophisticated Paint and Fracture Critical.
If you are interested in the position described above, please send a resume to resume@stssteel.com or visit our website at stssteel.com to complete an online application. STS Steel, Inc. is an Affirmative Action-Equal Opportunity Employer.
48,333.00 - 52,422.00 /year
Transportation Supervisor
What is this?