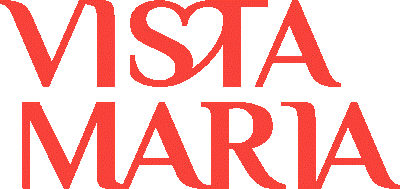 Youth Coach at Vista Maria
Dearborn Heights, MI 48127
Summary of Duties:
In accordance with the Agency's Mission Statement, Code of Ethics, policies and procedures, State of MI licensing, contracts, and COA standards, the Youth Coach is responsible for providing direct supervision, observation, and assistance to all clients as required to ensure a safe, secure, and healthy environment.
Primary Duties/Responsibilities:
Plans and organizes work to meet all job requirements, according to Vista Maria and COA standards, licensing and funding requirements.
Provides 100% of direct client supervision and observation while on the floor for their daily needs and activities as well as knowing client whereabouts at all times.
Keeps supervisor informed on progress and performance goals as well as serving as a role model for clients and staff.
Regularly prepares for and participates in supervision/unit/team and all other Vista Maria meetings, as required.
Communicates observations and pertinent information to supervisor as warranted.
Displays awareness of client behavior and uses proper intervention and appropriate consequences.
Attends and seeks out training to enhance professional development.
Contributes to the team on a daily basis and encourages staff morale.
Transports residents on visits, appointments, privileged outings, and court, as assigned.
Co-facilitates group and recreational therapy to share ideas and suggestions and ideas with co-workers; joins in with clients to encourage their increased participation.
Implements and monitors continuous quality improvement methods; serves as an agent for carrying out positive/proactive change where appropriate.
Ensures safety, security, and sanitation standards are maintained in all work areas.
Completes daily routine and paperwork such as behavior sheets, observation notes, communication log, incident reports, and facilitates/participates in floor activities.
Provides back-up services and assistance to other units/programs as needed;
Completes all other related tasks as required or assigned by supervisor or program manager.
Demonstrates cultural sensitivity and responsiveness, personal integrity and professional demeanor in accordance with Vista Maria ethics and the ethics of the profession.
Stays informed of current practice developments within the profession and use educational and training opportunities to ensure continual professional competence.
Performs all other duties as required or requested, keeping within the scope of this position.
Other (school) Duties:
Monitors classroom/hallway in a professional manner.
Monitors and assists in the transporting of clients to and from school.
Communicates and assists teachers/co-workers professionally as needed.
Notifies school supervisor of whereabouts at all times
Qualifications Required:
High school diploma/GED/equivalent and one year of experience in a childcare facility or organization.
Ability to successfully pass medical and physical stamina examination, according to licensing and contract requirements.
Demonstrated ability to interact positively in a culturally diverse environment.
Valid Michigan driver's license without relevant restrictions.
Demonstrated proficiency in basic computer skills.
Demonstrated effective verbal and written communication skills.
Demonstrate understanding of childcare services.
20.03 - 32.78 /hour
Coach
What is this?