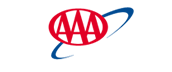 z/OS Systems Programmer at AAA OHIO AUTO CLUB
Coppell, TX 75019
The Automobile Club of Southern California is part of the largest federation of AAA clubs in the nation. We have over 15,000 employees in 21 states helping over 16 million members. With our national brand recognition, long-standing reputation since 1902, and constantly growing membership, we are seeking career-minded, service-driven professionals to join our team.
The Automobile Club of Southern California is seeking career-minded individuals for our z/OS Systems Programmer opportunity in Coppell, TX.
1) Provide z/OS operating system (parallel sysplex) support for two large CICS /DB2 mainframes (along with associated disaster recovery) - processing 25 millionCICS transactions / day.
2) Perform standard system programming activities like:hardware configuration, installation & maintenance using SMP/E, and vendorsoftware installations in the IBM mainframe environment.
3) Support storagemanagement, performance tuning, capacity planning, security, networking andoperating procedures.
4) Build and support automation to prevent, resolve ordetect problems.
5) Work with technical, operations and application developmentstaff to enhance the mainframe environment. 5) Participate in softwaredeployments and various support functions as defined by the department manager.
6) Possess interpersonal skills needed to foster good relations with businessand development users.
7) Lead projects with mainframe technical content andefforts to enhance the mainframe environment.
Required:
1) Minimum 10 years experience supporting IBM mainframe operatingsystem environments.
2) Proven experience in administering related softwareproducts, including installing maintenance and new releases.
3) Demonstratedexperience with SMP/E, ServerPac, TSO/ISPF, SMF and RMF. 4) Familiarity withCICS, DB2 and WebSphere MQ.
5) Strong customer service and follow-up skills.
Nice to have :
1) Team leadership experience;
2) Experience with the mainframez/VM operating system and/or running SuSE or RedHat Linux on the mainframe.
3)Experience with installing or administering IBM Integration Bus (formerly MQMessage Broker) and/or Operational Decision Manager.
4) Ability to learn newsoftware and technologies.
Benefits:
Health Coverage for Medical, Dental, Vision
Paid time off including Vacation, Illness and Holidays
Life Insurance
Disability Coverage
Pension
401k Savings Plan
Employee Discounts
Through dedicated employees we proudly deliver legendary service and beneficial products that provide members peace of mind and value.
AAA is an Equal Opportunity Employer
Job: Information Systems
Organization: MAINFRAME SVC - TX (03116.44.0760)
Title: z/OS Systems Programmer
Location: Texas-Coppell (TX)-Coppell (0760)
Requisition ID: 25235